From the Driver's Seat …Captain Peter Gubler
I would like to thank all the passengers who have travelled with Royal Gala Tours since we recently commenced touring the South West region. It has indeed been a pleasure to see the familiar faces of our repeat travellers.
For those of you who are not familiar with the 'Royal' family, please let me introduce our staff:
Noelene is our lovely Tour Director and Hostess. There is never a dull moment when Noelene is on board, as she keeps everyone entertained with puzzles and quizzes and regales all aboard with fascinating snippets of information about the places we visit. Noelene is also heavily involved with planning the tour itineraries.
Sue, is now working four days week in the office taking bookings and responsible for general office duties, Sue also is a hostess on some of our tours.
Gemma, works one day a week doing bookings
We are pleased with our Bunbury Day tours which pickup passengers from the Bunbury Visitors Centre at 8am on Tuesday, Wednesday, Thursday and Friday respectively and from selected accommodation in Bunbury – Bookings can now be made at the Bunbury Visitors Centre or Royal Gala Tours direct on 1300 233 556 – We sincerely look forward to welcoming you aboard.
Bunbury Margaret River Tour "Taste of Margaret River" departs every Tuesday, Depart along the Bussell Highway to Busselton. Extending 1.8 kilometres the heritage listed Busselton Jetty is the longest timber-piled jetty in the Southern Hemisphere. Jump on board the Jetty Train to the spectacular Underwater Observatory. Anniebrook Wine and Flower Emporium offer a variety of quality, wines from the Margaret River region, silk flowers, crafted giftware. Vass Virgin is a natural olive oil soap factory and hand blends a variety of luxurious natural body products. Experience the variety of extra virgin olive oils, exquisite olives and other delicious offerings. Sit back and enjoy a sumptuous meal at the historic Margaret River Hotel, Delight your taste buds at the Fudge Factory. Enter into a fascinating world of chocolate, with free chocolate tastings and viewing windows. Canal Rocks are an ancient and unusual rock formation, extending along the Geograph Coastline near Yallingup. In wild and stormy weather, massive waves smash against the rocks and churn through the canals. Enjoy Afternoon tea taking in the natural beauty before heading back to Bunbury. Cost $115
Bunbury Morning Tour departs 8am every Wednesday Cost $65
Bunbury Afternoon Tour departs 1pm every Wednesday Cost $65
A Little Bit of Country History departs from Bunbury Visitors Centre every Thursday and covers areas of the Wellington National Park, In Collie we learn about the under ground mining of coal, Boyup Brook the heart of country music, we visit the acclaimed Roo Gulley sanctuary, Inspirational art sculptures, Carnaby collection of Beetles, and a visit to Harvey Dicksons Country Music Centre and returning via Preston Valley and Donnybrook. Cost $105
The Bunbury Hinterland tour departs from Bunbury Visitors Centre every Friday we travel through Donnybrook on our way to Greenbushes, to the the very summit of the Darling Scarp to view the giant open pit mine, then to the Greenbushes Discovery Centre and Interactive Mining, Forrest and Timber Display, explore the many shop in Balingup including the old Cheese Factory or may be a sip of the local fruit wines,Brookhampton and the Ferguson Valley Cost $105
Royal Gala Tours welcomes passengers to use their Transwa Free travel card entitlements to travel to Bunbury to see the wonderful attraction Bunbury has to offers as a tourist destination such as, Bunbury Dophin Discovery Centre, Big Swamp Wildlife Park, Dardanup Heritage Park, Kings Cottage, Featured Woodgalley Museum, Picton Church and a large array of other attraction Bunbury has to offer, including a wide range of tours provided by Royal Gala Tour, So make Bunbury your next holiday venue that has a wide range of affordable accommodation.
Wedding Transports
Royal Gala Tours can arrange your wedding transports
Please call the office for more details 1300 233 556
BUNBURY, Book your tour at the Bunbury Visitor Centre or phone Royal Gala Tours 1300 233 556
Travel Agents
Royal Gala Tours
phone 1300 233 556
email; royalgalatours@bigpond.com
The Final Word …
Royal Gala Tours was founded by the Neil and Peter Gubler, the Gubler family have lived in Mullalyup for over 100 years, with Charles Gubler arriving in January 1912 to take up a position with Hawters Nurseries, and then start to purchase land and establish his own home and fruit orchard and grazing land for a small dairy herd, Henry Charles Gubler followed in his fathers footstep in acquiring addition farming land and establishing more orchards and acquiring a school bus run from Wilfred Walter in 1960 and is still operated by Neil and Peter.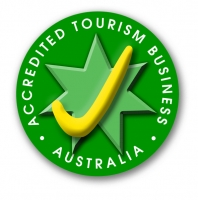 Previous newsletters: