The South West offers many unique experiences found absolutely nowhere else in the world. Join us, at Royal Gala Tours and live the magic that surrounds you… and be in awe of the history that precedes you.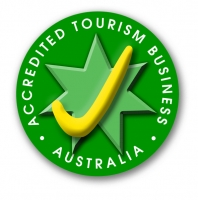 Travel Agents Licence No's. 9TA1417 & 9TA1418
Phone 1300 233 556
Email inquiries royalgalatours@bigpond.com
Download Our New 2017/2018 Tour Brochures Below.
Click here to view "Royal Gala Tours 2017/2018 Tour Program
Click here to view our "Royal Gala Tours A4 Leaflets Bunbury Day Tours"
Royal Gala Tours, Western Australia, Day Tours of the South West and Extended Tours across the State – Call for a Brochure 1300 233 556 Bunbury Tours, Bunbury Day Tours, passengers pickups at; Bunbury Visitor Centre and various accommodations in and around Bunbury, All extended and day tours have pickup from Manjimup to Bunbury, Phone Royal Gala Tours for more Information
Use your Transwa Free Trip Voucher to travel to Bunbury to enjoy one of our Bunbury Day Tours Listed below, If you need assistance with your accommodation booking, please phone Royal Gala Tours 1300 233 556
BM02 Bunbury Margaret River Day Tour "Taste of Margaret River" Every Tuesday and Saturday Cost $115 Departs Bunbury Visitor Centre at 8am includes Lunch
Travel to Busselton, view 1.8 km historical Jetty, All aboard the jetty train to view Underwater Observatory.
Our next stop is the Natural Olive Oil Soap Factory, Visit Silk Road see Silkworms
Lunch at the Margaret River Hotel, time to explore the shops, and on to Chocolate factory
 See magnificent coastline at Canal Rocks, View Yallingup before departing for Bunbury via Dunsborough
BA03 Bunbury Half Day Morning Tour Every Wednesday Morning Cost $65 Combine this tour with the Bunbury Half Day Afternoon tour for a cost of $120 Lunch not included
A visit Dolphin Discovery Centre, Australia's most ecologically aware dolphin experience
Take in the local history at St Mark's Picton Church, the second oldest church in WA
Dardanup Heritage Park has one of Australia's finest collections of heritage Items
BP04 Bunbury Half Day Afternoon Tour Every Wednesday Cost $65 Combine this tour with the Bunbury Half Day Morning tour for a Cost of $120 Lunch not included
Journey to view historic Upton House, Australind Church, Featured Wood Gallery Museum
Experience by gone days at King Cottage built in 1880, a glimpse of fashion and furniture
View over 60 varieties of Australian native birds, marsupials at the Big Swamp Wildlife Park
BC05 Bunbury Day Tour "A Little Bit of Country", Every Thursday Cost $105
Join us as we enjoy the view BEYOND Bunbury, includes Morn/Afternoon Tea & Lunch
Enjoy the view and discover the beauty of the Wellington National Park and Weir
Relive the history with the Men of the Coal Mines in Collie
Travel east to the delightful Boyup Brook, where there is something for everyone.
Inspirational & art sculptures, big blokes' sheds-beetles & bugs…
Returning home via the scenic Preston Valley….
Bunbury Day Tour – Departs Bunbury Visitors Centre at 8am
BG06 Bunbury Scenic Day Tour "Bunbury Hinterland", Every Friday Cost $105 Join us as we visit the Greenbushes Discovery Centre with its new Interactive Displays
Travel the Golden Mile straight to the core of the Apple Industry
Top the summit of the Darling Scarp and view the open pit mine
Forest and Timber Mine Interactive Display – Greenbushes Discovery Centre
Experience the MAGIC of Bridgetown and Balingup, enjoy unique specialty shops & galleries
Discover the hidden delights of Brookhampton
Surprise the whimsical inhabitants of the Ferguson Valley
Lunch, morning and afternoon tea provided
Bunbury Day Tour – Departs Bunbury Visitors Centre at 8am
Donnelly River, Wood Gallery and Tram
Saturday 18th November 2017 Cost: Adults $125, Seniors $120
Includes: morning & afternoon tea, Cruise and BYO Lunch
Appreciate the unique hand-crafted works of over 290 Western Australian artisans covering many art forms. The unique wooden items for sale are crafted from ancient long-dead trees found on the forest floor, rejected from traditional milling processes, or salvaged from old structures and transformed into magnificent solid wood furniture, sculptures and woodturning. Take a tram journey into the forests surrounding Pemberton. All aboard for a romantic cruise in "Gigetta", down the Donnelly River. Take in the peace and tranquillity of this pristine environment.
Penguin Island and Abingdon Minature Village
Friday 24th November 2017 Cost: Adults $125, Seniors $120
Includes: morning & afternoon tea and Lunch
A five minute ferry ride across beautiful Shoalwater of Western Australia's favourite day trip destination. The star attraction is the little penguin, the smallest species in the world, which will entertain you with their feeding antics. The island and Marine Park abounds with other wildlife including wild dolphins, sea lions, stingrays, pelicans, king skinks and over 50 species of sea birds. Abingdon Miniature Village has an extensive display of scale model miniature buildings and railways. Many of the models are exact replicas of well-known historic buildings from Abingdon Village, part of the United Kingdom and Germany. Set amongst four acres of beautifully manicured gardens, it is a superb must see attraction to visit.
Garden City Shopping Spree
Thursday 30th November 2017 Cost: Adults $55
Includes: Morning & afternoon tea,
Garden City Shopping Centre has it all from free scooter hire, a customer lounge and for those who present their senior's card, a 10-20% discount on selected items. With over 180 specialty stores, shop till you drop. Relax and unwind as the bus takes you back to your destination.
Patrons Christmas Get Together
Sunday 10th December 2017 Cost: $70, Per Person
Includes: Lunch, Entertainment and 2 drink vouchers
Celebrate a wonderful year with Royal Gala Tours. Renew old acquaintances, make new friends and farewell 2017. Singing, entertainment and good cheer. Prize for the best Christmas joke or skit.
Mandurah Christmas Lights
Thursday 14th December 2017 Cost: $95, Children $65
Includes: Cruise and 3 course dinner
Start your festive season off with a three-course meal at Cicerello's before embarking on a tour of the canals. Marvel at the extraordinary mass of lights that adorn the Mandurah Canals at this time of the year. This popular cruise sells fast! Book your seat early!
Australia Day Fireworks – Bunbury
Friday 26th January 2018 Cost: $25
Includes: Transport from Manjimup – Donnybrook
Finish your Australia Day off with a bang! Celebrate with a picnic, dine out, or join friends at the foreshore in Bunbury to watch the amazing fireworks.
Walpole WOW cruise and Treetop Walk
Saturday 10th February 2018 Cost, Adults $130, Seniors $125
Includes: Cruise, Entries, Morning & afternoon Tea BYO Lunch
Delight in the magnificent Karri Forests to Walpole. All aboard for an informative eco cruise on the Walpole Inlet with Gary Muir. View the Southern Ocean and enjoy a delicious morning tea before venturing into the main street of Walpole for lunch. Explore the famous treetop walk up among the Karri canopy. Relax with afternoon tea at Fernhook Falls.
Mystery Tour
Sunday 18th February 2018 Cost: Adults $100, Seniors $95
Includes: Entry fees, morning & afternoon tea, lunch
"Somewhere over the rainbow."
Please contact Royal Gala Tours for more details
Phone 1300 233 556