The South West offers many unique experiences found absolutely nowhere else in the world. Join us, at Royal Gala Tours and live the magic that surrounds you… and be in awe of the history that precedes you.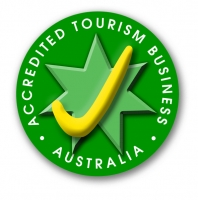 Travel Agents Licence No's. 9TA1417 & 9TA1418
Phone 1300 233 556
Email inquiries royalgalatours@bigpond.com
Download Our New 2017/2018 Tour Brochures Below.
Click here to view "Royal Gala Tours 2017/2018 Tour Program
Click here to view our "Royal Gala Tours A4 Leaflets Bunbury Day Tours"
Royal Gala Tours, Western Australia, Day Tours of the South West and Extended Tours across the State – Call for a Brochure 1300 233 556 Bunbury Tours, Bunbury Day Tours, passengers pickups at; Bunbury Visitor Centre and various accommodations in and around Bunbury, All extended and day tours have pickup from Manjimup to Bunbury, Phone Royal Gala Tours for more Information
Use your Transwa Free Trip Voucher to travel to Bunbury to enjoy one of our Bunbury Day Tours Listed below, If you need assistance with your accommodation booking, please phone Royal Gala Tours 1300 233 556
BM02 Bunbury Margaret River Day Tour "Taste of Margaret River" Every Tuesday and Saturday Cost $115 Departs Bunbury Visitor Centre at 8am includes Lunch
Travel to Busselton, view 1.8 km historical Jetty, All aboard the jetty train to view Underwater Observatory.
Our next stop is the Natural Olive Oil Soap Factory, Visit Silk Road see Silkworms
Lunch at the Margaret River Hotel, time to explore the shops, and on to Chocolate factory
 See magnificent coastline at Canal Rocks, View Yallingup before departing for Bunbury via Dunsborough
BA03 Bunbury Half Day Morning Tour Every Wednesday Morning Cost $65 Combine this tour with the Bunbury Half Day Afternoon tour for a cost of $120 Lunch not included
A visit Dolphin Discovery Centre, Australia's most ecologically aware dolphin experience
Take in the local history at St Mark's Picton Church, the second oldest church in WA
Dardanup Heritage Park has one of Australia's finest collections of heritage Items
BP04 Bunbury Half Day Afternoon Tour Every Wednesday Cost $65 Combine this tour with the Bunbury Half Day Morning tour for a Cost of $120 Lunch not included
Journey to view historic Upton House, Australind Church, Featured Wood Gallery Museum
Experience by gone days at King Cottage built in 1880, a glimpse of fashion and furniture
View over 60 varieties of Australian native birds, marsupials at the Big Swamp Wildlife Park
BC05 Bunbury Day Tour "A Little Bit of Country", Every Thursday Cost $105
Join us as we enjoy the view BEYOND Bunbury, includes Morn/Afternoon Tea & Lunch
Enjoy the view and discover the beauty of the Wellington National Park and Weir
Relive the history with the Men of the Coal Mines in Collie
Travel east to the delightful Boyup Brook, where there is something for everyone.
Inspirational & art sculptures, big blokes' sheds-beetles & bugs…
Returning home via the scenic Preston Valley….
Bunbury Day Tour – Departs Bunbury Visitors Centre at 8am
BG06 Bunbury Scenic Day Tour "Bunbury Hinterland", Every Friday Cost $105 Join us as we visit the Greenbushes Discovery Centre with its new Interactive Displays
Travel the Golden Mile straight to the core of the Apple Industry
Top the summit of the Darling Scarp and view the open pit mine
Forest and Timber Mine Interactive Display – Greenbushes Discovery Centre
Experience the MAGIC of Bridgetown and Balingup, enjoy unique specialty shops & galleries
Discover the hidden delights of Brookhampton
Surprise the whimsical inhabitants of the Ferguson Valley
Lunch, morning and afternoon tea provided
Bunbury Day Tour – Departs Bunbury Visitors Centre at 8am
Casino, Watertown or IKEA
Monday 8th January 2018 Cost: $45 per person
Includes: Transport from Manjimup – Bridgetown – Balingup – Donnybrook – Bunbury -Eaton
Enjoy a day at the Casino, including a $10 fun pack and lunch voucher; buy factory direct at Watertown with a discount voucher; let your furnishing imagination run wild at IKEA, or meet up with friends.
Australia Day Fireworks- Bunbury
Friday 26th January 2018 Cost: $25 per person
Includes: Transport from Manjimup – Bunbury
Finish your Australia Day off with a bang! Celebrate with a picnic, dine out, or join friends at the foreshore in Bunbury to watch the amazing fireworks.
Walpole WOW Cruise and Treetop Walk
Saturday 10th February 2018 Cost: Adults $130 Senior $125
Includes: Cruise, entries, Morning & afternoon tea, BYO lunch
Delight in the magnificent Karri Forests to Walpole. All aboard for an informative eco cruise on the Walpole Inlet with Garry Muir. View the Southern Ocean and enjoy a delicious morning tea before venturing into the main street of Walpole for lunch. Explore the famous treetop walk among the Karri canopy. Relax with afternoon tea at Fernhook Falls.
Mystery Tour
Sunday 18th February 2018 Cost: $100, Seniors $95
Includes:  Entry fees, morning and afternoon tea, lunch.
"Somewhere over the rainbow."
Wagin Woolarama
Saturday 10th March 2018 Cost: $55, Seniors $50
Includes: Transport Only
More than 350 commercial exhibitors; over 1000 sheep, cattle, horses and chooks, working sheep dogs, hourly fashion parades, art, photography and craft. Delight in the side shows, free entertainment, lifestyle displays, wool handling and shearing competitions. All this activity will make for an exciting day!
Mining, Wool and Train
Tuesday 27th March 2018 Cost: Adults $105, Seniors $100
Includes: Morning and afternoon tea and lunch
Take a tour of a replica coalmine in Collie, then travel onto Williams, named after the Williams River which flows nearby. The river was discovered by Captain Thomas Bannister in 1831. Admire quality woollen garments at the Wool Shed. Onwards and outwards to Kodja Centre and explore the lives of three pioneer women of the district in Kojonup. Take a nostalgic trip on the historic zoo train into the bush and see the quirky monsters at Creepy Hallow.
Balingup Small Farm Field Day
Saturday 21st April 2018 Cost $30 per person
Includes: Transport from Bunbury
Join RGT at the Small Farm Field Day in the beautiful town of Balingup. This event attracts over 10,000 visitors and over 300 stalls. The day encourages people from small cottage industries to exhibit and sell their produce. Stalls, information booths, fashion parades, various demonstrations and a speaker's tent provide an opportunity to learn about a country lifestyle. Something for everyone!
Fremantle Prison, Aviation and  Army
Friday 27th April 2018 Cost: Adults $140, Seniors $135
Includes: Transport, morning and afternoon tea and lunch
Fremantle Prison dates back to the early beginnings of Western Australia. Decommissioned as a maximum-security goal in 1991, the prison was used as a place of incarceration for almost 140 years. Death row, solitary cells and the gallows are a monument to a system of punishment that is uncomfortably recent. The Aviation Heritage Museum provides a unique museum experience of civilian and military aviation through its extraordinary aviation displays. Between 1906 and 1908, coastal defence batteries were commissioned at Fort Arthur Head near the for and Fort Forrest a few kilometres north. The barracks were built between 1920 and 1913 to provide a home for the gunners.
Ballooning, York and Toodyay – Extended Tour 2 Days 1 Night
Thursday 17th June – Friday 18th May 2018 Cost: Adults $520, Seniors $500  S/S $80 Optional extra ballooning $300
Includes: Entries, morning and afternoon tea and lunch.
Mid West Marvels – Extended Tour 2 Days 1 Night
Thursday 14th June – Friday 15th June 2018 Cost: Adults $480, Seniors $460  S/S $80
Includes: DBB, morning and afternoon tea, entries and lunches.
Please contact Royal Gala Tours for more details
Phone 1300 233 556