The South West offers many unique experiences found absolutely nowhere else in the world. Join us, at Royal Gala Tours and live the magic that surrounds you… and be in awe of the history that precedes you.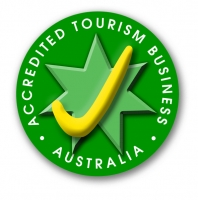 Phone 1300 233 556
Email inquiries royalgalatours@bigpond.com
Download Our New 2018/2019 Tour Brochures Below.
Click here to view "Royal Gala Tours 2018/2019 Tour Program
Click here to view our "Royal Gala Tours A4 Leaflets Bunbury Day Tours"
Royal Gala Tours, Western Australia, Day Tours of the South West and Extended Tours across the State – Call for a Brochure 1300 233 556 Bunbury Tours, Bunbury Day Tours, passengers pickups at; Bunbury Visitor Centre and various accommodations in and around Bunbury, All extended and day tours have pickup from Manjimup to Bunbury, Phone Royal Gala Tours for more Information
Use your Transwa Free Trip Voucher to travel to Bunbury to enjoy one of our Bunbury Day Tours Listed below, If you need assistance with your accommodation booking, please phone Royal Gala Tours 1300 233 556
BM02 Bunbury Margaret River Day Tour "Taste of Margaret River" Every Tuesday and Saturday Cost $120 Departs Bunbury Visitor Centre at 8am includes Lunch
Travel to Busselton, view 1.8 km historical Jetty, All aboard the jetty train to view Underwater Observatory.
Our next stop is the Natural Olive Oil Soap Factory, Visit Silk Road see Silkworms
Lunch at the Margaret River Hotel, time to explore the shops, and on to Chocolate factory
 See magnificent coastline at Canal Rocks, View Yallingup before departing for Bunbury via Dunsborough
BA03 Bunbury Half Day Morning Tour Every Wednesday Morning Cost $65 Combine this tour with the Bunbury Half Day Afternoon tour for a cost of $120 Lunch not included
A visit Dolphin Discovery Centre, Australia's most ecologically aware dolphin experience
Take in the local history at St Mark's Picton Church, the second oldest church in WA
Dardanup Heritage Park has one of Australia's finest collections of heritage Items
BP04 Bunbury Half Day Afternoon Tour Every Wednesday Cost $65 Combine this tour with the Bunbury Half Day Morning tour for a Cost of $120 Lunch not included
Journey to view historic Upton House, Australind Church, Featured Wood Gallery Museum
Experience by gone days at King Cottage built in 1880, a glimpse of fashion and furniture
View over 60 varieties of Australian native birds, marsupials at the Big Swamp Wildlife Park
BC05 Bunbury Day Tour "A Little Bit of Country", Every Thursday Cost $120
Join us as we enjoy the view BEYOND Bunbury, includes Morn/Afternoon Tea & Lunch
Enjoy the view and discover the beauty of the Wellington National Park and Weir
Relive the history with the Men of the Coal Mines in Collie
Travel east to the delightful Boyup Brook, where there is something for everyone.
Inspirational & art sculptures, big blokes' sheds-beetles & bugs…
Returning home via the scenic Preston Valley….
Bunbury Day Tour – Departs Bunbury Visitors Centre at 8am
BG06 Bunbury Scenic Day Tour "Bunbury Hinterland", Every Friday Cost $120 Join us as we visit the Greenbushes Discovery Centre with its new Interactive Displays
Travel the Golden Mile straight to the core of the Apple Industry
Top the summit of the Darling Scarp and view the open pit mine
Forest and Timber Mine Interactive Display – Greenbushes Discovery Centre
Experience the MAGIC of Bridgetown and Balingup, enjoy unique specialty shops & galleries
Discover the hidden delights of Brookhampton
Surprise the whimsical inhabitants of the Ferguson Valley
Lunch, morning and afternoon tea provided
Bunbury Day Tour – Departs Bunbury Visitors Centre at 8am
Walpole Inlet and Tall Timbers
Sunday 13th January 2019 Cost Adults $115 Seniors $110
Includes: Transport, Cruise, Entries, Morning and Afternoon Tea. BYO Lunch.
Delight in the magnificent Karri Forests to Walpole. All aboard for an informative eco cruise on the Walpole Inlet. View the Southern Ocean and enjoy a delicious morning tea before venturing into the main street of Walpole for lunch. Explore the famous treetop walk up among the Karri canopy. Relax with afternoon tea at Fernhook Falls.
Australia Day Fireworks – Bunbury
Saturday 26th January 2019 Cost: $25 per person.
Includes: Transport from Manjimup – Donnybrook.
Finish your Australia Day off with a bang! Celebrate with a picnic, dine out, or join friends at the foreshore in Bunbury to watch the spectacular fireworks
Indigenous Cultural Tour and Naturaliste Lighthouse
Saturday 2nd February 2019 Cost: Adults $175 Seniors $165
Includes: Transport, entry fees, morning and afternoon tea and Lunch.
Forage for seasonal native bush foods and medicines and sample traditional foods. Learn about the six Noongar seasons and Journey into Ngilgi Cave for an authentic storytelling of the Dreaming and a unique didgeridoo experience inside a cave. Discover the art of traditional fire lighting, tool making, and artefacts. Cape Naturaliste Lighthouse and cottages reveal the fascinating maritime history of the Cape region, be rewarded with breathtaking views of the Indian Ocean, Cape Naturaliste, and the beautiful Geographe Bay coastline.
Casino,  IKEA or Optus Stadium Tour
Monday  4th February 2019 Cost: $45 per person (Please note) Optus Stadium Tour  Cost $65
Includes: Transport from Manjimup – Bridgetown – Balingup – Donnybrook – Bunbury -Eaton
Enjoy a day at the Casino, including a $10 fun pack and lunch voucher; let your furnishing imagination run wild at IKEA, or meet up with friends.
1.5 Hour Tour of Optus Stadium – Optus Stadium Tour includes Lunch.
Boyup Brook Country Music Festival
Saturday 16th February 2019 Cost: Adults $60 Seniors $55
Includes: Entries & Transport. Buy or bring your own lunch.
The Boyup Brook Country Music Festival is set to be bigger and better than ever before. This fantastic event in Boyup Brook showcases the musical talents of WA. The Street Carnival is full of amazing buskers, great stalls and delicious food vendors. Take time out to enjoy the ute and truck muster and the street parade.
Wagin Woolorama
Friday 8th March 2019 Cost: Adults $55 Seniors $50
Includes: Entry, lunch, morning and afternoon tea.
Over 350 commercial exhibitors; over 1000 sheep, cattle, horses and chooks, working sheep dogs, hourly fashion parades, art, photography and craft. Delight in the side shows, free entertainment, lifestyle displays, wool handling and shearing competitions. All this activity will make this an exciting day
Mystery Tour
Friday 29th March 2019 Cost: Adults $100 Seniors $95
Includes: Entry fees, transport, morning and afternoon tea and lunch.
Where the dog sits on the Tucker Box 5 miles from Gundagai. It's just a little street where old friends meet.
Balingup Small Farm Field Day
Saturday 6th April 2019 Cost: $25 per person.
Includes: Transport from Bunbury.
Visit the beautiful town of Balingup for the Small Farm Field Day. This event attracts over 10,000 visitors and over 300 stalls. The Day encourages people from small cottage industries to exhibit and sell their produce. Stalls as well as information booths, fashion parade, various demonstrations and 'Speakers Tent' provide an opportunity to learn about a country lifestyle. Something for everyone!
Albany Highlights 3 Days
Saturday 9th February 2019 – Monday 11th February 2019
Cost: Adults $900 Seniors $875  Single Supplement extra $128
Includes: Entry fees, morning and afternoon tea, BYO 1 lunch, cruise & accommodation.
Day 1; Journey through the Shannon National Park, discover the magnificent Karri and Tingle trees on the treetop walk then keep your feet on the ground on the ancient Empire Walk, delight in the Jassi Lather, Taste mouth-watering toffee and cider before heading to Bartholomew's Meadery to sample honey, ice-creamand wine. Indulge yourself at the Toffee factory. Overnight: Dog Rock Motel.
Day 2; See the glorious view of Mt Clarence and the memorial of the 9-metre bronze statue of an Australian mounted solider, then all aboard for a Cruise on the Kalgan River. Enjoy fish and chips for lunch before visiting Strawberry  Hill Farm, Step inside the oldest gaol and re-live the journey to Australia on board the Brig Amity. We then visit the Albany Wind Farm. Overnight: Dog Rock Motel.
Day 3; Make sure you have your camera ready! You will get a chance to photograph the Gap and the Natural Bridge on the way to the Whaling Station. "Thar She Blows" the cry of the whalers as they seet off aboard the Cheyne 1V, Step back in time with a guided tour through the station which ceased operations in November 1978. Indulge yourself in a visit to Mt Romance Sandalwood and Emu Oil Factory to discover health and beauty secrets. BYO lunch in Mt Barker before headinghome via Lake Muir.
Bremer Bay Canyon Orca (Killer Whale) Tour
Friday 15th – Monday 18th March 2019  4 Days
Cost: $1,405 Single Supplement extra $180. Optional: No Whale Cruise $1,020
Includes: Transport, Accommodation, morning and afternoon tea, Entries and all meals.
Bucket List Experience! 
Day 1 
As we travel down to Bremer Bay, we'll stop in Kojonup for morning tea and see the stunning Rose Maze, which is made up of more than 100 species of heat-loving roses. The beautiful roses are bred especially for Australian conditions and many are rare heritage species.  We then continue on to the Stirling Ranges, enjoying a scenic drive through the ranges, stopping for lunch along the way and to take in well-known sights such as Bluff Knoll.  Arriving at the Bremer Bay Resort for dinner and to get a good night's rest before our big day cruising to see the magnificent Orcas (Killer Whales) on Saturday.
Day 2 
Rise and shine for an early breakfast before heading off to board our Bremer Bay Canyon Killer Whale Tour to see the magnificent Orcas in their natural habitat. Please wear several layers and bring your rain jackets. Don't forget your camera. You may also like to bring sea sick tablets as we go quite far out you won't see land!
Day 3
Today we will explore the Bremer Bay and the local area. We will enjoy a lovely Morning Tea at Fitzgerald National Park. We also stop at the Point Ann lookout. After morning tea, we will explore more of the Fitzgerald National Park as we know this is a favourite place for many of our passengers. We will enjoy a scenic lunch by the water at the Bremer Bay Rock Cairn Cuneo Drive. Bring bathers as you may wish to dip your toes in the water or enjoy a swim. After lunch we will head off to visit the Wellstead Museum and have a look at some history there and have afternoon tea. We will head back to the Bremer Bay resort and enjoy Dinner and a fun games night after dinner.
Day 4
After a hearty breakfast we will depart Bremer Bay and head for the Porongurups.  We will explore the scenery as we drive around and have morning tea while seeing the Tree in a Rock, which is an easy walk to view for those that would like to. After some time exploring the beautiful Porongurup region, we will stop for some wine tasting. After our time in the beautiful Porongurup's we will head to Mount Barker for our lunch and to visit the Old Police Station Museum. We'll then head to Frankland River on the way home and have afternoon tea at the Lake Muir Observatory.
SKYDIVING, SEA LIONS, JURIEN BAY
Saturday 23rd March – Sunday 24th March 2019
Cost: Adults $390 Seniors $385  Single Supplement extra $65
Includes: Morning and afternnontea, lunch, accommodation and BYO 1 lunch.
Day 1; At Yanchep National Park stoll along the 240-metre koala boardwalk. In 1963, divers discovered the wreck of the Vergulde Draeck (Gilt Dragon) which sank in 1656 after striking reef near Ledge Point. In 1931 in Guildeton, forty silver guilder coins were found in the sand hills near the entrance to the Moore River, They were believed to be from the wreck of the Dutch ship, the Vergulde Draeck ("Guilded Dragon") Lancelin was established in the 1940's as a hub for the cray fishing industry. Captain Nicolas Baudin names the town after P.J. Lancelin the scientific writer in 1801. Wedge Island was named after goverment surveyor Charles Wedge, in 1875. Overnight at Cervantes.
Day 2;  Cross things off your bucket list in the seaside town of Jurien Bay. In 180, French naval explorer Nicholas Baudin journeyed along the coast of WA and named Jurien BAy in honour of Charles Jurien, the administrator in the French Navy. For those adventurers take an option skydive onto Jurien Beach, or take in an option sealion cruise on board Juien Bay Oceanic Experience. For those just wanting to expereince Jurien Bay, walk out on the jettty, try a spot of fishing (bring your own rod) or enjoy the gift shops along the main street before departing on our long journey home.
Kalgoorlie, Leonora, Mt Magnet Discovery
Monday 13th – Sunday 19th May 2019  7 Days
Cost: Adults $1,890 Seniors $1,855 Single Supplement extra $403.
Includes: Transport, Accommodation, morning and afternoon tea, Entries, All meals except buy own Lunch on 1 Day.
Day 1; Mundaring Weir is where it all began for CY O'Connor when he dreamt of supplying water to the Kalgoorlie Goldfields. Pump Station 1 gives birth to all 560 km of the 'Golden Pipeline'. Meckering was completely destroyed by WA's strongest recorded earthquake in 1968. View the Meckering Earth Quake centre & information park. The Cunderdin Museum is housed in the original No 3 Pump Station and contains a collection of local artefacts and displays as well as an interactive earth quake house! Merredin named from the Aboriginal word which means 'The place of Merritt's', a locally abundant tree. The trunks of the tree were used for making spears. Overnight: Southern Cross Motel
Day 2; Reflect on the hardship of those early days at the Southern Cross pioneer cemetery only used from 1891- to 1898 and is an important reminder of the miners and pioneers who first settled this inhospitable area. Discover the history from 1892 at the Coolgardie Museum, the mother town to one of the world's richest goldfields which supported a population of 15,000, but is now registered as a thriving 'ghost town'. From Coolgardie we travel to Kalgoorlie for a quick tour of the towns highlights. Stop to catch your breath at Mt Charlotte Lookout. The adjoining reservoir is the storage point for the water from the pipeline. Take a tour inside Questa Casa, operating for 112 years and possibly the world's oldest working bordello. Overnight: Kalgoorlie Best Western Motel
Day 3; Step back in time as we visit the site of the old Bush Two Up ring, one of the first forms of gambling!. Today the 'Golden Mile' is known by all as the 'Super Pit' – and is a great photo opportunity. The Royal Flying Doctor Service began as a dream by the Rev John Flynn, a minister who was concerned by the tragedies and accidents among isolated communities. The Goatcher Curtain depicting the Bay of Naples has hung in the Boulder town hall since 1908 and is believed to be the last surviving example of a Philip Goatcher stage curtain in Western Australia. Tour the Kalgoorlie Museum and discover the gold room, photograph a breathtaking view from the top of the mine headframe across the city. Visit a variety of wildlife and aviary birds at Hammond Park before departing for the Mining Hall of Fame, a memorial to the prospectors and miners who came to seek their fortune. Overnight: Kalgoorlie Best Western Motel
Day 4; Farewell Kalgoorlie and travel North through the historic mining town of Menzies to Lake Ballard. A surreal landscape where the metal statuettes of 51 residents of an outback town inhabit ten square kilometres of a shimmering salt lake, the lake's brilliant white expanse, dotted with the famous sculptures invokes an instant sense of awe. The town of Leonora honours a niece of Sir John Forrest, Miss Phyllis Leonora Hardey. When Forrest was exploring the region in an 1869 expedition in search of the remains of legendary explorer Ludwig Leichhardt (who had disappeared in 1848), he came across a distinctive conical hill which he named in his niece's honour. Unbeknown to Forrest, this prominent geographic feature was an ancient Aboriginal site of tremendous spiritual significance, including association with the 'dreaming' of the 'Seven Sisters'. Overnight in Leonora.
Day 5; Travel through the historic mining towns of Leinster, established in 1976 by Agnew Mining as a town for workers at its nearby Perseverance, Rockys Reward nickel mines and Agnew gold mines. The townsite of Sandstone was a gold rush boom town around 1902. In 1906 the population was reached 8000 but by the end of WWI the gold rush was over, leaving Sandstone close to being a ghost town. The main industries are pastoral stations farming sheep and gold mining. Visit London Bridge and an old brewery which was located in a cave to provide beer for the miners in the early days. Mount Magnet is one of the Mid West region's original gold mining towns. It was named by Robert Austin because of an extremely high iron content which affected the readings of his compass. Overnight in Mt Magnet.
Day 6; Farewell to the mining Industry as we make our way home through Kirkalocka, Wydgee and Paynes Find. Visit the Gold Battery, the only working battery remaining in Western Australia. Learn about the gold mining process in the early 1900s. Take a look at the history of grain handling in the wheatbelt at the Wubin Wheatbin Museum. Buy your own lunch in Dalwallinu. Travel through to Burakin and Dowerin where in 1906 the government extended the railway from Goomalling to the developing Dowerin Agricultural Area. One source suggests dowerin is the Aboriginal word for the twenty-eight parrot (dow-arn), and another suggests it means "place of the throwing stick" (dower) Overnight in Northam
Day 7; Departing Northam we make our way through historic York and on to Beverly, the name is attributed to Colonial Surgeon Charles Simmons, who was born in Beverley, Yorkshire in the United Kingdom and was one of the first landowners in the district. Explore the Dead Finish Hotel museum and a historical collection of many old modes of transport. Continue on through Pingelly and Boddington to the Quindanning Hotel for lunch. Homeward bound, enjoy our last afternoon tea in Collie. Welcome Home!
Please contact Royal Gala Tours for more details
Phone 1300 233 556