The South West offers many unique experiences found absolutely nowhere else in the world. Join us, at Royal Gala Tours and live the magic that surrounds you… and be in awe of the history that precedes you.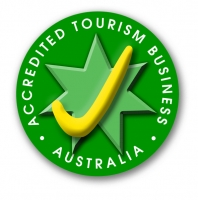 Phone 1300 233 556
Email inquiries royalgalatours@bigpond.com
Download Our New 2018/2019 Tour Brochures Below.
Click here to view "Royal Gala Tours 2018/2019 Tour Program
Click here to view our "Royal Gala Tours A4 Leaflets Bunbury Day Tours"
Royal Gala Tours, Western Australia, Day Tours of the South West and Extended Tours across the State – Call for a Brochure 1300 233 556 Bunbury Tours, Bunbury Day Tours, passengers pickups at; Bunbury Visitor Centre and various accommodations in and around Bunbury, All extended and day tours have pickup from Manjimup to Bunbury, Phone Royal Gala Tours for more Information
Use your Transwa Free Trip Voucher to travel to Bunbury to enjoy one of our Bunbury Day Tours Listed below, If you need assistance with your accommodation booking, please phone Royal Gala Tours 1300 233 556
BM02 Bunbury Margaret River Day Tour "Taste of Margaret River" Every Tuesday and Saturday Cost $120 Departs Bunbury Visitor Centre at 8am includes Lunch
Travel to Busselton, view 1.8 km historical Jetty, All aboard the jetty train to view Underwater Observatory.
Our next stop is the Natural Olive Oil Soap Factory, Visit Silk Road see Silkworms
Lunch at the Margaret River Hotel, time to explore the shops, and on to Chocolate factory
 See magnificent coastline at Canal Rocks, View Yallingup before departing for Bunbury via Dunsborough
BA03 Bunbury Half Day Morning Tour Every Wednesday Morning Cost $65 Combine this tour with the Bunbury Half Day Afternoon tour for a cost of $120 Lunch not included
A visit Dolphin Discovery Centre, Australia's most ecologically aware dolphin experience
Take in the local history at St Mark's Picton Church, the second oldest church in WA
Dardanup Heritage Park has one of Australia's finest collections of heritage Items
BP04 Bunbury Half Day Afternoon Tour Every Wednesday Cost $65 Combine this tour with the Bunbury Half Day Morning tour for a Cost of $120 Lunch not included
Journey to view historic Upton House, Australind Church, Featured Wood Gallery Museum
Experience by gone days at King Cottage built in 1880, a glimpse of fashion and furniture
View over 60 varieties of Australian native birds, marsupials at the Big Swamp Wildlife Park
BC05 Bunbury Day Tour "A Little Bit of Country", Every Thursday Cost $120
Join us as we enjoy the view BEYOND Bunbury, includes Morn/Afternoon Tea & Lunch
Enjoy the view and discover the beauty of the Wellington National Park and Weir
Relive the history with the Men of the Coal Mines in Collie
Travel east to the delightful Boyup Brook, where there is something for everyone.
Inspirational & art sculptures, big blokes' sheds-beetles & bugs…
Returning home via the scenic Preston Valley….
Bunbury Day Tour – Departs Bunbury Visitors Centre at 8am
BG06 Bunbury Scenic Day Tour "Bunbury Hinterland", Every Friday Cost $120 Join us as we visit the Greenbushes Discovery Centre with its new Interactive Displays
Travel the Golden Mile straight to the core of the Apple Industry
Top the summit of the Darling Scarp and view the open pit mine
Forest and Timber Mine Interactive Display – Greenbushes Discovery Centre
Experience the MAGIC of Bridgetown and Balingup, enjoy unique specialty shops & galleries
Discover the hidden delights of Brookhampton
Surprise the whimsical inhabitants of the Ferguson Valley
Lunch, morning and afternoon tea provided
Bunbury Day Tour – Departs Bunbury Visitors Centre at 8am
Casino,  IKEA or Optus Stadium Tour
Monday 8th October & 12th November 2018 Cost: $45 per person (Please note) Optus Stadium Tour  Cost $65
Includes: Transport from Manjimup – Bridgetown – Balingup – Donnybrook – Bunbury -Eaton
Enjoy a day at the Casino, including a $10 fun pack and lunch voucher; let your furnishing imagination run wild at IKEA, or meet up with friends.
1.5 Hour Tour of Optus Stadium
Dwellingup Steam Train 

 
Sunday 14th October 2018 Cost: Adults $120 Senior $115
Includes: Transport, Cruise, entries, Morning & afternoon tea, BYO Lunch
Visit Lake Cliftons rock-like structures lying under the water's surface, the Thrombolites are extremely rare.. and alive! Scientists believe these living fossils are the most primitive life form on earth. Dating back 3500 million years, they are found in only a handful of places on the planet. Head into the Darling Scarp to Dwellingup. In 1961 the town was destroyed by fire. Discover the amazing survivial stories of the residents living in the area at that  time. Step aboard a Steam  Train and journey along an amazing portion of steeply graded and tightly curved railway, manually carved into the Darling Range, which was once so essential to the timber industry and the agricultural areas of Dwellingup and beyond. Coach and Train all in one day.
Patchwork In the City
Wednesday 17th October 2018 Cost $85 per person
Includes: Transport Morning and Afternoon Tea & Lunch
Back by popular demand. Join us and see why people from around the globe talk about patchworking and its amazing display of colour and fabrics. Visit several craft shops with many years in the sewing and patchwork industry. You will find something to satisfy any crafty compulsion. Happy places filled with new techniques and projects all on display. Pick the brains of like-minded friends and business owners for your next creation.
Fremantle Swan River Cruise
Tuesday 23rd  October 2018 Cost: Adults $145 Seniors $140
Includes: Cruise, morning and afternoon tea and lunch
"Spend some time with us" visiting the Fremantle Prison which dates back to the early beginnings of Western Australia and its role in the development of this State. It is the largest convict built structure in Western Australia and the most intact convict establishment in the nation. Decommissioned as a maximum-security goal in 1991 the prison was continuously used as a place of incarceration for almost 140 years. With death row, solitary cells and gallows, it is a monument to a system of punishment that is uncomfortably recent. Relax as we embark on a Captain Cook Cruise up our beautiful Swan River while enjoying an on board commentary and scrumptious lunch on board.
Bridgetown Garden Festival
Sunday 4th November 2018 Cost: Adults $90 Seniors $85
Includes: Transport from Bunbury, garden entry, morning and afternoon tea, BYO Lunch.
Welome in the spring in Bridgetown, known throughout the South West as the Garden Town. Visit stunning gardens and exciting market stalls.
Melbourne Cup Race Day
Tuesday 6th November 2018 Cost: Adults $30
Includes: Transport Only, BYO Entry and Lunch.
Organize your group for an exciting day at the Bunbury race track. Celberate the biggest race of the year. Bookies and Fashion. Be an "on the spot" winner.
Mystery Tour
Friday 16th November 2018 Cost: Adults $105 Seniors $100
Includes: Entry fees, morning and afternoontea, lunch.
Roll up roll up for the Mystery Tour
Roll up roll up for the Mystery Tour
Roll up
That's an invitation
Roll up for the Mystery Tour
Penguin Island and Shopping
Tuesday 20th November 2018 Cost: Adults $135 Seniors $125
Includes: Morning and afternnon tea, lunch and entry fees.
A five minute ferry ride across beautiful Shoalwater Bay in Rockingham, Penguin Island is one of Western Australia's favourite day trip destinations. The Star attraction is the little penguin, the smallest species in the world who will entertain you with their feeding antics. The island and Marine Park abounds with other wildlife including wild dolphins, sea lions, stingrays, pelicans, king skinks and over 50 species of sea birds. Indulge in some Christmas Shopping at the Rockingham Centre, before departing for home.
Tea Plantation, Marron and Trout
Saturday 24th  November 2018 Cost: Adults $110 Seniors $105
Includes: Entry, lunch, morning and afternoon tea.
Grown in Northcliffe, Look out over 40 acres of Green Tea hedges grown in this pristine environment. It is free of herbicides, pesticides and fungicides 100% Natural no additives. Takea guided tour, sampel Sencha Green Tea and view the processing plant before departing on our next gourmet destination, a scrumptious lunchin Northcliffe. Continuing on our gourmet travels visit a marron and trout outlet in Pemberton. Purchase your own marron or rainbow trout to take home.
MADIBA the musical
Saturday the 5th January 2019  Cost: $145
Includes: Transport and Show ticket.
Narrogin, Barna Mia, Wongan Hills, Cunderdin, Northam & Gingin 4 Days
Thurday 25th October 2018 – Sunday 19th October 2018
Cost: Adults $1020, Seniors $990 Single Supplement extra $192
Includes: Dinner /Breakfast, Accommodation, morning and afternoon tea, Entries, Buy own Lunch on 1 Days
Day 1; Learn about the rail system in Collie at the renovated Railway Museum before taking lunch at Jesse Martins Pioneer Village, dating from the 1900s Jesse has replicated an old hotel, picture theatre and store as well as displaying old farm machinery, cars and trucks. Narrogin means "water hole" in the local Noongar Aboriginal language and was first recorded in a survey in 1869 for a pool in the Hotham River. The first pioneers arrived in 1893, mainly railway construction workers and their families, and the town became one of the original sidings on the Great Southern Railway Enjoy an early dinner at Narrogin Motel before departing for Barna Mia, Aboriginal for "animal home". Located in the heart of Dryandra Woodland this sanctuary has been constructed to provide visitors the opportunity to view, at close range, a number of endangered marsupials. On a guided nocturnal night tour discover bilbies, wallabies, woylies, boodies and bandicoots up close as they scuttle over your feet.
Day 2; Traveling through the town of Wickepin, the home of Albert Facey who wrote the book a "Fortunate Life" and on through Yealering to the small town of Corrigin. Based on crops and sheep, this small town holds the world record of 'the most dogs in a ute and a dog cemetery for those beloved pets. Enjoy the wildflower trail before passing through the wheatbelt town of Quairading. Cunderdin is an Aboriginal name meaning either "place of the bandicoot" or "place of flowers". Find out what the Meckering earthquake felt like in a replicated shaking house at the Cunderdin NO 3 Pumping Station Museum and gain an insight into the trials and difficulties in building the water pipeline to Kalgoorlie. Have a beer at the Ettamogah hotel. Heading South visit the Meckering earthquake site before reaching our destination for the day at Northam.
Day 3; Passing through the small wheat belt town of Goomalling, prominent for a spring found by explorers Hillman and Lefroy in 1846. It was gazetted in 1903 and is an Aboriginal word which means "the place of the silver-grey possum". Goomal is the noongar word for this possum. Check out the wildflowers at Reynoldson Reserve and join in the wildflower festival in Wongan Hills The area was settled by the 1900s, named and is an indigenous word for "whispering" or whispering hills, Today the area is a prosperous agricultural region with activities focused on sheep, grain and pig-farming. Join in the wildflower festival and enjoy the many market stalls. After lunch travel along the historic route taken by the Benedictine monks to New Norcia. Take a guided tour around the beautiful Spanish designed village before returning to the Northam Motel.
Day 4; If you are looking for that special piece for your garden then look no further than at the Toodyay Emporium, something for everyone. Free time in historic Toodyay steeped in Moondyne Joe history. Be early and purchase your Christmas decorations at the largest Christmas store where it's Christmas all year round. There are thousands of gifts, decorations, collectables, trees, trimmings and more to suit every style and every budget, including the ever-popular Lemax Christmas Village Miniatures, the store is bursting with stock. Chittering Valley. Chittering is Aboriginal in origin and is thought to mean place of the "willie wagtails" and the sound they make. Buy your own lunch at the Bindoon Bakery before Defying gravity at the Gingin Gravity Centre, learn about black holes, magnetic fields and forces and climb the leaning tower. Enjoy our last afternoon tea at Pinjarra.
Albany Highlights 3 Days
Saturday 9th February 2019 – Monday 11th February 2019
Cost: Adults $900 Seniors $875  Single Supplement extra $128
Includes: Entry fees, morning and afternoon tea, BYO 1 lunch, cruise & accommodation.
Day 1; Journey through the Shannon National Park, discover the magnificent Karri and Tingle trees on the treetop walk then keep your feet on the ground on the ancient Empire Walk, delight in the Jassi Lather, Taste mouth-watering toffee and cider before heading to Bartholomew's Meadery to sample honey, ice-creamand wine. Indulge yourself at the Toffee factory. Overnight: Dog Rock Motel.
Day 2; See the glorious view of Mt Clarence and the memorial of the 9-metre bronze statue of an Australian mounted solider, then all aboard for a Cruise on the Kalgan River. Enjoy fish and chips for lunch before visiting Strawberry  Hill Farm, Step inside the oldest gaol and re-live the journey to Australia on board the Brig Amity. We then visit the Albany Wind Farm. Overnight: Dog Rock Motel.
Day 3; Make sure you have your camera ready! You will get a chance to photograph the Gap and the Natural Bridge on the way to the Whaling Station. "Thar She Blows" the cry of the whalers as they seet off aboard the Cheyne 1V, Step back in time with a guided tour through the station which ceased operations in November 1978. Indulge yourself in a visit to Mt Romance Sandalwood and Emu Oil Factory to discover health and beauty secrets. BYO lunch in Mt Barker before headinghome via Lake Muir.
SKYDIVING, SEA LIONS, JURIEN BAY
Saturday 23rd March – Sunday 24th March 2019
Cost: Adults $390 Seniors $385  Single Supplement extra $65
Includes: Morning and afternnontea, lunch, accommodation and BYO 1 lunch.
Day 1; At Yanchep National Park stoll along the 240-metre koala boardwalk. In 1963, divers discovered the wreck of the Vergulde Draeck (Gilt Dragon) which sank in 1656 after striking reef near Ledge Point. In 1931 in Guildeton, forty silver guilder coins were found in the sand hills near the entrance to the Moore River, They were believed to be from the wreck of the Dutch ship, the Vergulde Draeck ("Guilded Dragon") Lancelin was established in the 1940's as a hub for the cray fishing industry. Captain Nicolas Baudin names the town after P.J. Lancelin the scientific writer in 1801. Wedge Island was named after goverment surveyor Charles Wedge, in 1875. Overnight at Cervantes.
Day 2;  Cross things off your bucket list in the seaside town of Jurien Bay. In 180, French naval explorer Nicholas Baudin journeyed along the coast of WA and named Jurien BAy in honour of Charles Jurien, the administrator in the French Navy. For those adventurers take an option skydive onto Jurien Beach, or take in an option sealion cruise on board Juien Bay Oceanic Experience. For those just wanting to expereince Jurien Bay, walk out on the jettty, try a spot of fishing (bring your own rod) or enjoy the gift shops along the main street before departing on our long journey home.
Please contact Royal Gala Tours for more details
Phone 1300 233 556