The South West offers many unique experiences found absolutely nowhere else in the world. Join us, at Royal Gala Tours and live the magic that surrounds you… and be in awe of the history that precedes you.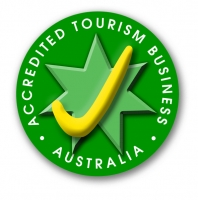 Travel Agents Licence No's. 9TA1417 & 9TA1418
Phone 1300 233 556
Email inquiries royalgalatours@bigpond.com
Download Our New 2017/2018 Tour Brochures Below.
Click here to view "Royal Gala Tours 2017/2018 Tour Program
Click here to view our "Royal Gala Tours A4 Leaflets Bunbury Day Tours"
Royal Gala Tours, Western Australia, Day Tours of the South West and Extended Tours across the State – Call for a Brochure 1300 233 556 Bunbury Tours, Bunbury Day Tours, passengers pickups at; Bunbury Visitor Centre and various accommodations in and around Bunbury, All extended and day tours have pickup from Manjimup to Bunbury, Phone Royal Gala Tours for more Information
Use your Transwa Free Trip Voucher to travel to Bunbury to enjoy one of our Bunbury Day Tours Listed below, If you need assistance with your accommodation booking, please phone Royal Gala Tours 1300 233 556
BM02 Bunbury Margaret River Day Tour "Taste of Margaret River" Every Tuesday and Saturday Cost $115 Departs Bunbury Visitor Centre at 8am includes Lunch
Travel to Busselton, view 1.8 km historical Jetty, All aboard the jetty train to view Underwater Observatory.
Our next stop is the Natural Olive Oil Soap Factory, Visit Silk Road see Silkworms
Lunch at the Margaret River Hotel, time to explore the shops, and on to Chocolate factory
 See magnificent coastline at Canal Rocks, View Yallingup before departing for Bunbury via Dunsborough
BA03 Bunbury Half Day Morning Tour Every Wednesday Morning Cost $65 Combine this tour with the Bunbury Half Day Afternoon tour for a cost of $120 Lunch not included
A visit Dolphin Discovery Centre, Australia's most ecologically aware dolphin experience
Take in the local history at St Mark's Picton Church, the second oldest church in WA
Dardanup Heritage Park has one of Australia's finest collections of heritage Items
BP04 Bunbury Half Day Afternoon Tour Every Wednesday Cost $65 Combine this tour with the Bunbury Half Day Morning tour for a Cost of $120 Lunch not included
Journey to view historic Upton House, Australind Church, Featured Wood Gallery Museum
Experience by gone days at King Cottage built in 1880, a glimpse of fashion and furniture
View over 60 varieties of Australian native birds, marsupials at the Big Swamp Wildlife Park
BC05 Bunbury Day Tour "A Little Bit of Country", Every Thursday Cost $105
Join us as we enjoy the view BEYOND Bunbury, includes Morn/Afternoon Tea & Lunch
Enjoy the view and discover the beauty of the Wellington National Park and Weir
Relive the history with the Men of the Coal Mines in Collie
Travel east to the delightful Boyup Brook, where there is something for everyone.
Inspirational & art sculptures, big blokes' sheds-beetles & bugs…
Returning home via the scenic Preston Valley….
Bunbury Day Tour – Departs Bunbury Visitors Centre at 8am
BG06 Bunbury Scenic Day Tour "Bunbury Hinterland", Every Friday Cost $105 Join us as we visit the Greenbushes Discovery Centre with its new Interactive Displays
Travel the Golden Mile straight to the core of the Apple Industry
Top the summit of the Darling Scarp and view the open pit mine
Forest and Timber Mine Interactive Display – Greenbushes Discovery Centre
Experience the MAGIC of Bridgetown and Balingup, enjoy unique specialty shops & galleries
Discover the hidden delights of Brookhampton
Surprise the whimsical inhabitants of the Ferguson Valley
Lunch, morning and afternoon tea provided
Bunbury Day Tour – Departs Bunbury Visitors Centre at 8am
Balingup Medieval Carnival.  Saturday 26th August 2017  Cost $30 pp
Picking up from Manjimup to Balingup and stops along the way
Bunbury to Balingup and stops along the way
Explore market stalls and Entertainment
Grande Parade 1pm, Buxom Wenches, Beggars, Maidens, Jousting and Market Stalls
Dowerin Field Days Wednesday  30th August  2017. Cost $60 pp Child $40 pp 
Perth via Armadale, Northam, Goomalling
Arrive 11am and depart 4pm
Enjoy free time and pay your own entry.
Araluen Tulips and Dawsons Nursery   Saturday 2nd September 2017 . Cost $35 pp Seniors $80 pp 
Includes: Entries fees, morning and afternoon tea, BYO lunch
Over 50,000 bulbs have been planted to create the stunning Tulip Festival at Araluen
With plenty of room under the bus Dawsons Nursery  is the place to purchase your advanced trees, roses, camellias and amazing potted colour.
South West Craft Tour Thursday 7th September 2017  Cost $35 pp
This is for all those crafters
Visiting Sew Gentle Era in Bridgetown
Judy Bland, Bridgetown's resident Long Arm Quilter and home to embroidery thread.
Cotton Rose in Vasse
The Blue Box Busselton
The Hand Made Market Place – Busselton
Craft Collections – Mummery Cres, Bunbury
Ravensthorpe Wildflower Show
Wednesday 13th September – Saturday 16th September 2017 (4 days 3 nights)
Cost: Adults $1040, Seniors $1020 S/S $190 Includes: Accommodation, morning & afternoon tea, Dinner, Breakfast, Entries, BYO 1 lunch
Day 1   Wed 13th          Home – Hopetown (L/D)
Travelling from home today, we stop for morning tea at Lake Muir Observatory, part of the Muir-Byenup wetland system and recognised as a Wetland of International Importance. Mt Barker is the gateway to the amazing South Coast and is framed by the spectacular Stirling (to the north) and Porongurup (to the south) Ranges. Lunch today is at Wellstead Heritage Museum, which draws you into the Wellstead Legacy. Early settlers labored tirelessly alongside their countrymen, both squires and convicts alike, often enduring extreme adversity to build an ethic, a pride, a collective spirit that would eventually forge our nation. Enjoy an afternoon tour of Bremmer Bay and the delights the area holds for our adventure. Overnight at the Bremer Bay Motel.
Day 2 Thurs 14th  Hopetown – Ravensthorpe (B/L/D)
Travelling today through the shire of Gnowangerup, we stop at the Yongergnow Malleefowl Centre, which has been operational for over twenty years and was specifically created to conserve and research the endangered Malleefowl and its habitat. It is possible to see the Malleefowl in its natural environment and, if it is breeding season, to view the newly born chicks from a safe distance. Staying in Hopetown, Mary Ann Harbour was named in November 1865 by the sealer James Sale on the cutter Mary Ann. The Mary Ann was owned by whaling master John Thomas, who named it after his eldest daughter. Hopetown was established in 1900 as the port servicing the Phillips River goldfield, named after the first Governor General of Australia, John  Hope, 7th Earl of Hopetoun.
Day 3 Fri 15th Ravensthorpe – Bremer (B/D)
Today's first stop is Fitzgerald National Park, one of the largest and most botanically significant national parks in Australia. Within the park are found nearly 20 per cent of Western Australia's flora species, many of which occur only within its boundaries. Morning tea in its lush surroundings and then depart for the Ravensthorpe Wildflower Show. Free time for you to enjoy the Ravensthorpe Herbarium, situated next door to the Wildflower Show which holds many hundreds of botanical specimens collected from within the Ravensthorpe Shire. Experts on the local flowers are on hand each day for identification queries. Stop and buy your own lunch, Devonshire tea or warming soup. Browse the many stalls for books, cards, and products that feature the work of local artisans. Overnight at Hopetown Motel.
Departing Hopetown, we stop for morning tea at Lake King, which boasts some of the southern Wheatbelt's best displays of Western Australian wildflowers. Onto Lake Grace, recognised for the most diverse flora in the world and named after 16-year-old Grace Bussell, the heroine who rescued people of the shipwreck of the Georgette. Off to Dumbleyung, whose name is of Aboriginal origin, coming from "Dambeling" which possibly means "large lake or inland sea" (although another source suggests it came from "dumbung", a game played with bent sticks and a hard piece of fruit). We then meander through Wagin and Collie, making our way home
Please contact Royal Gala Tours for more details
Phone 1300 233 556