The South West offers many unique experiences found absolutely nowhere else in the world. Join us, at Royal Gala Tours and live the magic that surrounds you… and be in awe of the history that precedes you.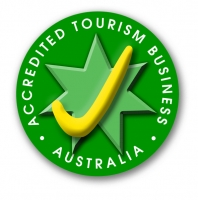 Travel Agents Licence No's. 9TA1417 & 9TA1418
Phone 1300 233 556
Email inquiries royalgalatours@bigpond.com
Download Our New 2017/2018 Tour Brochures Below.
Click here to view "Royal Gala Tours 2017/2018 Tour Program
Click here to view our "Royal Gala Tours A4 Leaflets Bunbury Day Tours"
Royal Gala Tours, Western Australia, Day Tours of the South West and Extended Tours across the State – Call for a Brochure 1300 233 556 Bunbury Tours, Bunbury Day Tours, passengers pickups at; Bunbury Visitor Centre and various accommodations in and around Bunbury, All extended and day tours have pickup from Manjimup to Bunbury, Phone Royal Gala Tours for more Information
Use your Transwa Free Trip Voucher to travel to Bunbury to enjoy one of our Bunbury Day Tours Listed below, If you need assistance with your accommodation booking, please phone Royal Gala Tours 1300 233 556
BM02 Bunbury Margaret River Day Tour "Taste of Margaret River" Every Tuesday and Saturday Cost $115 Departs Bunbury Visitor Centre at 8am includes Lunch
Travel to Busselton, view 1.8 km historical Jetty, All aboard the jetty train to view Underwater Observatory.
Our next stop is the Natural Olive Oil Soap Factory, Visit Silk Road see Silkworms
Lunch at the Margaret River Hotel, time to explore the shops, and on to Chocolate factory
 See magnificent coastline at Canal Rocks, View Yallingup before departing for Bunbury via Dunsborough
BA03 Bunbury Half Day Morning Tour Every Wednesday Morning Cost $65 Combine this tour with the Bunbury Half Day Afternoon tour for a cost of $120 Lunch not included
A visit Dolphin Discovery Centre, Australia's most ecologically aware dolphin experience
Take in the local history at St Mark's Picton Church, the second oldest church in WA
Dardanup Heritage Park has one of Australia's finest collections of heritage Items
BP04 Bunbury Half Day Afternoon Tour Every Wednesday Cost $65 Combine this tour with the Bunbury Half Day Morning tour for a Cost of $120 Lunch not included
Journey to view historic Upton House, Australind Church, Featured Wood Gallery Museum
Experience by gone days at King Cottage built in 1880, a glimpse of fashion and furniture
View over 60 varieties of Australian native birds, marsupials at the Big Swamp Wildlife Park
BC05 Bunbury Day Tour "A Little Bit of Country", Every Thursday Cost $105
Join us as we enjoy the view BEYOND Bunbury, includes Morn/Afternoon Tea & Lunch
Enjoy the view and discover the beauty of the Wellington National Park and Weir
Relive the history with the Men of the Coal Mines in Collie
Travel east to the delightful Boyup Brook, where there is something for everyone.
Inspirational & art sculptures, big blokes' sheds-beetles & bugs…
Returning home via the scenic Preston Valley….
Bunbury Day Tour – Departs Bunbury Visitors Centre at 8am
BG06 Bunbury Scenic Day Tour "Bunbury Hinterland", Every Friday Cost $105 Join us as we visit the Greenbushes Discovery Centre with its new Interactive Displays
Travel the Golden Mile straight to the core of the Apple Industry
Top the summit of the Darling Scarp and view the open pit mine
Forest and Timber Mine Interactive Display – Greenbushes Discovery Centre
Experience the MAGIC of Bridgetown and Balingup, enjoy unique specialty shops & galleries
Discover the hidden delights of Brookhampton
Surprise the whimsical inhabitants of the Ferguson Valley
Lunch, morning and afternoon tea provided
Bunbury Day Tour – Departs Bunbury Visitors Centre at 8am
Perth Craft & Wood Show Friday 4th August 2017. Cost $50 pp Seniors $45 pp 
Includes: Transport Only
For men and woman who like to create with their hands.
Bargains galore.
See amazing displays and join in workshops.
Top End Kununurra, Kimberley Saturday 5th August – Tuesday 22nd August 2017  Cost: Adults $5240, Seniors $5040 S/S $1,560.00
Optional Cost; Scenic Flight Bungle Bungles & Diamond Mine Tour $749 (Day 9)
Includes: Accommodation, Breakfast, Dinners, morning & afternoon teas. BYO lunch on 1 day
Day 1 Sat 5th  Home – Geraldton     (L/ D)
Head north on the Great Indian Ocean Drive and take in magnificent scenery. Get a firsthand look into the regions multimillion dollar lobster industry by taking a tour of the LIVE lobster processing plant at the Indian Ocean Rock Lobster Factory and indulge in a seafood lunch. Onward North to Geraldton for a sunset tour of the HMAS lookout, a memorial to 645 young Australian Sailors who lost their lives when the HMAS Sydney II sank. When the HMAS Sydney II was built, she was the pride of the Royal Australian Navy fleet and named after Sydney, the capital city of New South Wales. Relax at the Ibis All Seasons Motel.
Day 2 Sun 6th        Geraldton – Carnarvon (B / L / D)
Depart via historic Northampton and Port Gregory once a convict hiring Depot. The rich history of Murchison House has been shaped by the hands of pioneering battlers, wealthy wool merchants and even an Indian Prince!  It is one of the oldest and largest properties in W.A. and is a family owned and operated business. Murchison House Station was founded in 1858 by Charles von Bibra to provide meat and wheat to lead miners at Galena, beef to the growing Perth market and remount horses to the British army in India. Kalbarri National Park is photographers delight at the Graham Ross lookout. On the road again to Carnarvon, the town was founded in 1883, initially as a port and supply centre for the surrounding regions. It is named after Henry Herbert, 4th Earl of Carnarvon, a past Secretary of State for the Colonies. Enjoy a good night's rest at the Gateway Motel.
Day 3   Mon 7th     Carnarvon – Karratha         (B/L/D)
Travelling the North West Coastal highway stopping for morning tea at the historic Manilya Roadhouse…. Staying the night at Karratha which derives its name from the cattle station with the same name. Karratha is aboriginal for good country or soft earth and adjoins the Port of Dampier which was set up in1968 to help with the processing and exportation workforce.
Day 4 Tues 8th     Karratha – Port Hedland         (B/L/D)
Explore the Burrup Peninsula. Located in Murujuga National Park is a small landmass with a large range of habitats is a diverse array of wildflowers and wildlife, and an ancient outdoor art gallery. The Burrup Peninsula is one of the most prolific indigenous art sites in the world.  It is believed that Aboriginal occupation of the Pilbara dates back more than 40,000 years. The Yaburarra people, who once inhabited the peninsula and the adjacent islands of the Dampier Archipelago, left a rich cultural heritage.  The Burrup contains one of the most prolific sites for prehistoric rock art in the world. Linking the facility at Cape Lambert with the small holiday town of Point Samson is a long white perfect white beach stretching for over 1 km and the perfect vantage point to observe queues of iron ore bulk tankers waiting to dock at the port, turtles nesting or whales migrating just off the Cape. Tour Port Hedland meaning "place of good water" and the flatback sea turtle rookery, located on the main beach front.
Day 5   Wed 9th       Port Hedland – Broome     (B/L/D)
Today we discover Cape Keraudren today and its marine, terrestrial and oceanic animals. Morning tea at Pardoo Roadhouse and of we head towards Broome. We will come across Desault Bay, Frazier Downs and the Bidyadanga Community.  The Karajarri people are the recognised traditional owners of the land which is rich in history, art and culture.  Discover La Grange Bay, False Cape, Gourdon Bay, Port Smith and Roebuck's Bay. Named after HMS Roebuck, the ship captained by William Dampier when he explored the coast of north-western Australia in 1699 is bounded in the north by the town of Broome, and in the south by Bush Point and Sandy Point. We overnight in Broome
Day 6   Thurs 10th          Broome Discovery                 (B/L/D)
Visit Gantheaume Point and Check out the historic lighthouse built in 1906, marvel at the prehistoric dinosaur footprints etched into the rocks on the beach over 130 million years ago. Anastasia's Pool was created amongst the rocks by the former lighthouse keeper for his wife who suffered from arthritis and believed the salt water which filled the pool at high tide had possible healing properties. It is often said that Broome's pearling industry is as rich in culture as it is in pearls. Experience a fascinating insight to Broome's unique heritage at the pearling museum, learn about the perils of the deep and discover firsthand what made the pearl divers life so hazardous and what drove so many to put their lives at risk. Enjoy the Sunset at Cable beach a 22 km stretch of white sand beach on the eastern Indian Ocean about 6 km west of Broome, Western Australia. Cable Beach was named after the telegraph cable laid between Broome and Java in 1889.
Day 7 Fri 11th Broome – Derby – Fitzroy                  B/L/D        
Derby was famous in the 1920s as the terminus of the first scheduled aviation service in Australia, West Australian Airways Ltd. Their service began with their first flight on 5 December 1921. At one time the Perth to Derby service was the world's longest passenger airline route. Derby has played a major role in the Australian Royal Flying Doctor Service for the Kimberley Region.  The Kimberley School of the Air is located in Derby. The school provides education to isolated Primary-aged children living on cattle stations and in remote Aboriginal communities scattered throughout the 423,517 square kilometres of the Kimberley region. We visit the Boab Prison Tree, which is a large hollow Adansonia gregorii (Boab) tree just south of Derby. It is reputed to have been used in the 1890s as a lockup for indigenous Australian prisoners on their way to Derby for sentencing.
Day 8 Sat 12th Fitzroy Crossing – Kununurra     (B/L/D)
Halls Creek is a busy service town for surrounding pastoralists, Aboriginal communities and travellers exploring northern Western Australia and Halls Creek. It is also the fourth fastest growing shire within Western Australia. Situated in the heart of the Kimberley, Halls Creek is the gateway to a range of world renowned natural attractions, including the World Heritage listed Bungle Bungle ranges of Purnululu National Park., Halls Creek offers a genuine insight into the spectacular Australian outback covering some 142,908 square kilometres of predominantly desert and pastoral country.  Warmun Community (also known as Turkey Creek) is a township and locality in the Kimberley region of Western Australia, located on the Great Northern Highway, 3009 km northeast of Perth. Overnight in Kununurra
Day 9 Sun 13th         Kununurra      B/L/D
The Bungle Bungle Range in the World Heritage listed Purnululu National Park is one of the most fascinating geological landscapes in Western Australia. From an aircraft it is an imposing sight. We take a two hour scenic flight on an unforgettable adventure over the Bungle Bungle Range, Lake Argyle, the Argyle Diamond Mine and Ord River Irrigation Area.  Fly over the full expanse of Lake Argyle, the Ord Top Dam wall, Lake Kununurra and the Ord Irrigation Area, View the Carr Boyd and Osmand Ranges, the Ord River and Bow River.  Experience spectacular aerial views of the whole Bungle Bungle Range in the World Heritage listed Purnululu National Park. Orbit the fascinating Argyle Diamond Mine where rare pink diamonds are mined.  Remember diamonds are a girl's best friend as we purchase a souvenir from the gift shop. Overnight in Kununurra
Day 10 Mon 14th Kununurra, Bungle Bungles and Diamonds (B/L/D)
Wyndham is the oldest and northern most town in the Kimberley region and it was established in 1886 as a result of a gold rush at Halls Creek. It is now a port and service centre for the east Kimberley with a population of 800. The original town site of Wyndham Port is situated on Cambridge Gulf, while Wyndham's Three Mile area is the residential and shopping area of the town. relax, at the end of the day and enjoy our surroundings on a Sunset Cruise as the vessel winds its way through Lily Creek and out into the open water of Lake Kununurra, the picturesque lagoon will have you reaching for your camera.  Views of Sleeping Buddha will be enjoyed from Lake Kununurra before we turn the boat towards the Diversion Dam as the sun sets enjoy nibbles and dinner before returning to our hotel.
Day 11 Tues 15th    Kununurra Explore               B/L/D
Ivanhoe Crossing is where the locals go fishing.  It was once part of the main road to Wyndham, but was flooded after the start of the Ord Irrigation Scheme in the 1960s. Water flows over Ivanhoe Crossing year round and during the wet season the water level is too high for vehicles to pass. Discover East Kimberley Frangipanis a company established in 2005 in Kununurra. The tropical climate and abundant fresh water of the Ord River Irrigation Area makes this a perfect place to cultivate a large range of beautiful frangipanis. The Ord River Irrigation Area enjoys winter sunshine, summer rain, and is free of many major horticultural pests and diseases allowing pesticide-free production throughout the year. We end the day with a guided tour around Kununurra.
Day 12 Wed 16th Kununurra – Fitzroy   (B/L/D)
We leave Kununurra as we back track to Fitzroy reliving those wonderful adventures of the Kimberley. Stopping at Warmun Art Centre one of remote Australia's most significant cultural institutions. It is owned and governed by Gija people with 100% of income returning to the community.  Halls Creek China Wall is a natural vein of sub-vertical white quartz rising up to 6 metres above the surrounding country in places.  This striking formation transects the country for many kilometres, rising high out of the ground and then disappearing back into the earth again. Overnight Fitzroy Crossing
Day 13 Thurs 17th Fitzroy Crossing – Broome   (B/L/D)
Farewell to Fitzroy Crossing as we head to Broome. Located just 38 kilometres north of Broome, the Willie Creek Pearl Farm is perfectly situated on the scenic and protected tidal estuary of Willie Creek.  Gain insights into the modern cultured pearling industry, from the seeding of an oyster to the harvesting and grading of a pearl, right through to the final stunning product on display in the showroom.  With the opportunity to cruise the spectacular azure waters of Willie Creek to see oyster panels suspended in their natural environment, and view huge barramundi and a range of other sea creatures in our aquaculture display, take the opportunity to purchase Broome Pearls to accompany the Argyle diamonds.
Day 14 Fri 18th     Broome – Port Hedland  (B/L/D)
Back tracking again stop in to walk along 80 mile beach hear the sand squeak and swim in crystal clear water. Farewell to Broome, as we head down South to Port Hedland, discovering eighty Mile Beach, Sandfire Roadhouse and the De Grey River, named in 1861 by the explorer and surveyor Francis Gregory after Thomas de Grey, 2nd Earl de Grey who was, at the time, President of the Royal Geographical Society.  Welcome back to Port Hedland Motel.
Day 15 Sat 19th   Port Hedland – Mt Newman        (B/L/D)
The Yule River was named in 1861 by the surveyor and explorer Francis Gregory while on expedition in the area, after Thomas Newte Yule.  Lunch at Fortescue Falls and explore the Karijini National Park including Circular Pool, Kalamina Gorge and Joffre Falls.  Newman sits on what was originally regarded as marginal cattle country. It was built in the 1960s by the Mount Newman Mining Company following the discovery of rich iron deposits on nearby Mount Whaleback. The discovery marked the start of the resource boom in Western Australia in the 1970s. The town takes its name from nearby Mount Newman, named in honor of A.W. Newman, an early explorer who died of typhoid fever just before reaching the area in 1896. Overnight at Mt Newman Motel.
Day 16 Sun 20th Mt Newman – Meekatharra           (B/L/D)
Take a tour of Mt Newman Iron Ore Mine before setting off along the Great Northern Highway. Collier Range National Park is the home of the rare Pilbara Pebble-Mound Mouse.  "25 Mile well" on the Great Northern Highway has been restored as a monument to the many drovers and stockmen driving their charges through this rugged land. Meekatharra is a former gold rush town. The first settlement occurred in 1894. It is an Aboriginal name meaning 'place of little water' and is an area known to the Yamatji  Aboriginal people. Meekatharra is a major supply centre for the pastoral and mining area and is a centre for sheep and cattle transshipment, initially by rail but now by road trains. It is also a base for the Royal Flying Doctor Service and School of the Air. Just 3km from Meekatharra is a fascinating area of granite rock formations. Its reputation for picnics dates back to World War I when Meekatharra's service men were welcomed home with a gala picnic and sports day at the granites. Since that day, the area has been known as Peace Gorge. Overnight at the Auski Motel
Day 17 Mon 21st Meekatharra – Dalwallinu           (B/L/D)
Off bright and early through the small communities of Nannine and Tuckanarra to Cue. Gold was discovered in 1892 and the town was named after an early prospector Tom Cue . The town of Day Dawn, 8 km south, was established within a year; by 1900 a hospital and cemetery were established between the two towns.  Lake Austin and the town are both named after surveyor Robert Austin, who was the first European to explore and chart the area in 1895. Mount Magnet is an old gold rush town. The name was chosen during exploration of the region due to an isolated hill 5 km North West of the town which had an extremely high iron content and affected the compasses of explorers. Paynes Find was named after the prospector, Thomas Payne, who was the first to discover gold in the area.  Our final Destination for the day is Dalwallinu a Wheatbelt  town on the world-famous Western Australian Wildflower Route. The name of the town comes from the Aboriginal word that means "place to wait a while" or "good lands".                        Overnight at Dalwallinu Motel
Day 18 Tues 22nd        Home           (B/L)
Pack up your troubles in your old kit bag as we make our way home through Wongan Hills a wheat belt town settled in the 1900s, and   named after. "Kwongan", an indigenous word for sand plain, In 1925 an agricultural research station was established about 5 km north of the town which assisted in the diversification.  Enjoy lunch beside the Avon River and discover the suspension bridge and the Northam Visitors Centre.
Balingup Medieval Carnival.  Saturday 26th August 2017  Cost $30 pp
Picking up from Manjimup to Balingup and stops along the way
Bunbury to Balingup and stops along the way
Explore market stalls and Entertainment
Grande Parade 1pm, Buxom Wenches, Beggars, Maidens, Jousting and Market Stalls
Dowerin Field Days Wednesday  30th August  2017. Cost $60 pp Child $40 pp 
Perth via Armadale, Northam, Goomalling
Arrive 11am and depart 4pm
Enjoy free time and pay your own entry.
Araluen Tulips and Dawsons Nursery   Saturday 2nd September 2017 . Cost $85 pp Seniors $80 pp 
Includes: Entries fees, morning and afternoon tea, BYO lunch
Over 50,000 bulbs have been planted to create the stunning Tulip Festival at Araluen
With plenty of room under the bus Dawsons Nursery  is the place to purchase your advanced trees, roses, camellias and amazing potted colour.
Ravensthorpe Wildflower Show
Wednesday 13th September – Saturday 16th September 2017 (4 days 3 nights)
Cost: Adults $1040, Seniors $1020 S/S $190 Includes: Accommodation, morning & afternoon tea, Dinner, Breakfast, Entries, BYO 1 lunch
Day 1   Wed 13th          Home – Hopetown (L/D)
Travelling from home today, we stop for morning tea at Lake Muir Observatory, part of the Muir-Byenup wetland system and recognised as a Wetland of International Importance. Mt Barker is the gateway to the amazing South Coast and is framed by the spectacular Stirling (to the north) and Porongurup (to the south) Ranges. Lunch today is at Wellstead Heritage Museum, which draws you into the Wellstead Legacy. Early settlers labored tirelessly alongside their countrymen, both squires and convicts alike, often enduring extreme adversity to build an ethic, a pride, a collective spirit that would eventually forge our nation. Enjoy an afternoon tour of Bremmer Bay and the delights the area holds for our adventure. Overnight at the Bremer Bay Motel.
Day 2 Thurs 14th  Hopetown – Ravensthorpe (B/L/D)
Travelling today through the shire of Gnowangerup, we stop at the Yongergnow Malleefowl Centre, which has been operational for over twenty years and was specifically created to conserve and research the endangered Malleefowl and its habitat. It is possible to see the Malleefowl in its natural environment and, if it is breeding season, to view the newly born chicks from a safe distance. Staying in Hopetown, Mary Ann Harbour was named in November 1865 by the sealer James Sale on the cutter Mary Ann. The Mary Ann was owned by whaling master John Thomas, who named it after his eldest daughter. Hopetown was established in 1900 as the port servicing the Phillips River goldfield, named after the first Governor General of Australia, John  Hope, 7th Earl of Hopetoun.
Day 3 Fri 15th Ravensthorpe – Bremer (B/D)
Today's first stop is Fitzgerald National Park, one of the largest and most botanically significant national parks in Australia. Within the park are found nearly 20 per cent of Western Australia's flora species, many of which occur only within its boundaries. Morning tea in its lush surroundings and then depart for the Ravensthorpe Wildflower Show. Free time for you to enjoy the Ravensthorpe Herbarium, situated next door to the Wildflower Show which holds many hundreds of botanical specimens collected from within the Ravensthorpe Shire. Experts on the local flowers are on hand each day for identification queries. Stop and buy your own lunch, Devonshire tea or warming soup. Browse the many stalls for books, cards, and products that feature the work of local artisans. Overnight at Hopetown Motel.
Departing Hopetown, we stop for morning tea at Lake King, which boasts some of the southern Wheatbelt's best displays of Western Australian wildflowers. Onto Lake Grace, recognised for the most diverse flora in the world and named after 16-year-old Grace Bussell, the heroine who rescued people of the shipwreck of the Georgette. Off to Dumbleyung, whose name is of Aboriginal origin, coming from "Dambeling" which possibly means "large lake or inland sea" (although another source suggests it came from "dumbung", a game played with bent sticks and a hard piece of fruit). We then meander through Wagin and Collie, making our way home
Please contact Royal Gala Tours for more details
Phone 1300 233 556