The South West offers many unique experiences found absolutely nowhere else in the world. Join us, at Royal Gala Tours and live the magic that surrounds you… and be in awe of the history that precedes you.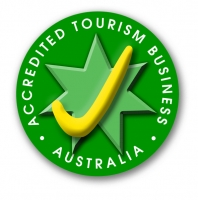 Phone 1300 233 556
Email inquiries royalgalatours@bigpond.com
Download Our New 2018/2019 Tour Brochures Below.
Click here to view "Royal Gala Tours 2018/2019 Tour Program
Click here to view our "Royal Gala Tours A4 Leaflets Bunbury Day Tours"
Royal Gala Tours, Western Australia, Day Tours of the South West and Extended Tours across the State – Call for a Brochure 1300 233 556 Bunbury Tours, Bunbury Day Tours, passengers pickups at; Bunbury Visitor Centre and various accommodations in and around Bunbury, All extended and day tours have pickup from Manjimup to Bunbury, Phone Royal Gala Tours for more Information
Use your Transwa Free Trip Voucher to travel to Bunbury to enjoy one of our Bunbury Day Tours Listed below, If you need assistance with your accommodation booking, please phone Royal Gala Tours 1300 233 556
BM02 Bunbury Margaret River Day Tour "Taste of Margaret River" Every Tuesday and Saturday Cost $120 Departs Bunbury Visitor Centre at 8am includes Lunch
Travel to Busselton, view 1.8 km historical Jetty, All aboard the jetty train to view Underwater Observatory.
Our next stop is the Natural Olive Oil Soap Factory, Visit Silk Road see Silkworms
Lunch at the Margaret River Hotel, time to explore the shops, and on to Chocolate factory
 See magnificent coastline at Canal Rocks, View Yallingup before departing for Bunbury via Dunsborough
BA03 Bunbury Half Day Morning Tour Every Wednesday Morning Cost $65 Combine this tour with the Bunbury Half Day Afternoon tour for a cost of $120 Lunch not included
A visit Dolphin Discovery Centre, Australia's most ecologically aware dolphin experience
Take in the local history at St Mark's Picton Church, the second oldest church in WA
Dardanup Heritage Park has one of Australia's finest collections of heritage Items
BP04 Bunbury Half Day Afternoon Tour Every Wednesday Cost $65 Combine this tour with the Bunbury Half Day Morning tour for a Cost of $120 Lunch not included
Journey to view historic Upton House, Australind Church, Featured Wood Gallery Museum
Experience by gone days at King Cottage built in 1880, a glimpse of fashion and furniture
View over 60 varieties of Australian native birds, marsupials at the Big Swamp Wildlife Park
BC05 Bunbury Day Tour "A Little Bit of Country", Every Thursday Cost $120
Join us as we enjoy the view BEYOND Bunbury, includes Morn/Afternoon Tea & Lunch
Enjoy the view and discover the beauty of the Wellington National Park and Weir
Relive the history with the Men of the Coal Mines in Collie
Travel east to the delightful Boyup Brook, where there is something for everyone.
Inspirational & art sculptures, big blokes' sheds-beetles & bugs…
Returning home via the scenic Preston Valley….
Bunbury Day Tour – Departs Bunbury Visitors Centre at 8am
BG06 Bunbury Scenic Day Tour "Bunbury Hinterland", Every Friday Cost $120 Join us as we visit the Greenbushes Discovery Centre with its new Interactive Displays
Travel the Golden Mile straight to the core of the Apple Industry
Top the summit of the Darling Scarp and view the open pit mine
Forest and Timber Mine Interactive Display – Greenbushes Discovery Centre
Experience the MAGIC of Bridgetown and Balingup, enjoy unique specialty shops & galleries
Discover the hidden delights of Brookhampton
Surprise the whimsical inhabitants of the Ferguson Valley
Lunch, morning and afternoon tea provided
Bunbury Day Tour – Departs Bunbury Visitors Centre at 8am
Casino,  IKEA or Optus Stadium Tour
Monday 9th July 2018 Cost: $45 per person (Please note) Optus Stadium Tour  Cost $65
Includes: Transport from Manjimup – Bridgetown – Balingup – Donnybrook – Bunbury -Eaton
Enjoy a day at the Casino, including a $10 fun pack and lunch voucher; let your furnishing imagination run wild at IKEA, or meet up with friends.
1.5 Hour Tour of Optus Stadium
Truffle's and Donnelly River Cruise 

 
Wednesday 4th July 2018 Cost: Adults $125 Senior $120
Includes: Transport, Cruise, entries, Morning & afternoon tea, lunch
At the heart of Manjimup is the Truffle & Wine Co. The estate produces rare and delicious black winter truffles (Tuber melanosporum) and award-winning cool climate wines. Since its establishment in 1997 they have become the largest producer of superior black perigord truffles in the world and a premier truffière. All aboard for a romantic cruise in the "Gigetta", down the Donnelly River. Take in the peace and tranquillity of this pristine environment in the beautiful D'Entrecasteaux National Park. Traverse a diverse eco system only accessible by boat. From the lush Jarrah and Karri forests, through the paperbark and wetlands, to the limestone cliffs and majestic Southern Ocean.
South West Craft & Patchwork Tour
Wednesday 11th July 2018 Cost $40 per person
Includes: Transport Morning and Afternoon Tea, Buy Your Own Lunch Busselton
Join us on this discovery of craft, wool, material, new ideas, friendships and demonstrations. Visit some of our exclusive craft shops in the South West on this exciting tour.                                              Sew Gentle Era, The Quilter's Needle, Blue Box, Cotton Rose, Craft Collection.
Parliament House and Perth Mint
Friday 20th July 2018 Cost: Adults $120 Seniors $110
Includes: Transport, entry fees morning and afternoon tea and lunch
Observe parliamentary procedures from the galleries of the Legislative Council and the Legislative Assembly. Learn about traditions of parliament and those early women who entered into politics. It's all about gold at the Perth Mint. See the amazing spectacle of a traditional gold pour, where pure gold is heated to molten temperatures and transformed into a solid gold bar. The nineteenth century brick walls of the melting house are literally embedded with gold dust, accumulated over many decades of continuous refining. Marvel at the breathtaking collection of natural gold nuggets. Walk over the footbridge to the newly built Perth Optus Stadium and imagine the many events which will be hosted in the future at this venue.
Perth Craft & Wood Show
Friday 3rd August 2018 Cost Adults $50  Seniors $45
Includes: Transport to Claremont Only.
For men and women who love to get creative with their hands, there are lots of bargains on tools and fabric to be found on this day! An inspirational day out for lovers of all crafts, whether expert or beginner. See amazing displays and join in workshops.
Araluen Tulips and Dawson's Nursery
Saturday 1st September 2018 Cost: Adults $85, Seniors $80
Includes: Entry Fees, morning and afternoon tea, Buy or bring your own lunch
Araluen Botanic Park is a unique world-class botanic park of great natural beauty and tranquillity. Every year volunteers plant over 50,000 bulbs to create the stunning Tulip Festival at Araluen. Pack a picnic lunch and make a day of it before exploring the wonderful world at Dawson's nursery – advanced trees, azaleas, camellias, roses, potted colour, herbs, indoor plants, fruit trees and a huge variety of perennials, trees and shrub lines. We have plenty of room under the coach for your purchases!
Newdegate Field Day
Thursday 6th September 2018 Cost: Adults $65, Seniors $60
Includes: Transport, morning and afternoon tea, Pay your own entry Field Day
This iconic event has grown to become one of the most renowned and recognised in the Wheatbelt. Machinery, technology and research, animals and livestock, outdoor and camping exhibits, art and photography, fashion, show bags, food and wine, local produce, live entertainment, and much, much more make this two day event one not to be missed, promoting and celebrating agriculture. Something for everyone.
Wildflowers in Ravensthorpe, Hopetoun and Esperance 6 Days
Friday 14th September 2018 – Wednesday 19th September 2018
Cost: Adults $1580, Seniors $1550 Single Supplement extra $190
Includes: Dinner /Breakfast, Accommodation, morning and afternoon tea, Entries, Buy own Lunch on 2 Days
Day 1; Cruise the highway through Boyup Brook and Kojonup, place of the stone axe, head off through Broomhill to Ongerup, "place of the male kangaroo" in the local Noongar language and home to the elusive Yongergnow Malleefowl centre. The name Yongergnow is made up from the Noongar words 'yonger' (male kangaroo) and 'gnow' (Malleefowl). The Centre includes the 'Fowl Play' exhibit that showcases the iconic Malleefowl and its habitat. Immerse yourself in the Mallee bushland surrounding the centre and take a short stroll to the large Mallee bush aviaries. Discover a stunning backdrop of bright, colourful and fascinating wildflowers and plants that grow in the area as we make our way to Bremer Bay on the south coast. Bremer Bay Motel overnight.
Day 2; Wellstead Heritage Museum, draws you into the Wellstead Legacy. Early settlers laboured tirelessly alongside their countrymen both squires and convicts alike, often enduring extreme adversity to build a collective spirit that would eventually forge our nation. Enjoy a morning tour at Bremer Bay and the delights the area holds for our adventure. Fitzgerald National Park is one of the largest and most botanically significant national parks in Australia. Within the park are found nearly 20 per cent of Western Australia's flora species, many of which occur only within its boundaries. Enjoy the lush surroundings before departing for Hopetoun named after the first Governor General of Australia, John Hope, 7th Earl of Hopetoun England. Overnight at the Hopetoun motel.
Day 3; Ravensthorpe Wildflower Show. Free time for you to enjoy the Ravensthorpe Herbarium, situated next door to the Wildflower Show which holds many hundreds of botanical specimens collected from within the Ravensthorpe Shire. Experts on the local flowers are on hand each day for identification queries. Stop and buy your own lunch, Devonshire tea or warming soup. Browse the many stalls for books, cards, and products that feature the work of local artisans. Overnight at Hopetoun Motel.
Day 4; Departing Hopetown, and travel through the small town of Jedacuttup and Stokes Inlet to Esperance. French explorers are credited with making the first landfall near the present day town, naming it and other local landmarks whilst sheltering from a storm in this area in 1792. The town itself was named after a French ship, the Esperance, commanded by Bruni d'Entrecasteaux. Esperance, is French for 'hope'. Continue on our wildflower discovery in Esperance and Le Grande National Park. Overnight in Esperance.
Day 5; Visit the Wildflower exhibition in Esperance, an annual event showcasing the incredible diversity of wildflowers from the Esperance region. The event also showcases local artists and musicians, craft markets and delicious morning and afternoon teas and light lunches. The theme for the 2018 Festival is "Seeds on the Move" After lunch head out to the Esperance wind farm, photograph the pink lakes and take a walk through the Kepwari Wetland, Aboriginal for "place of still waters" and a water bird habitat. Overnight at the Esperance Hotel.
Day 6; Farewell to Esperance and home ward bound through the towns of Lake King l named after the Surveyor General of Western Australia, Henry Sandford King, Newdegate, Kukerin to Dumbleyung. The name is of Aboriginal origin, coming from "Dambeling" which possibly means "large lake or inland sea") On December 31, 1964 a crowd gathered on the shores of Lake Dumbleyung to watch English speedster Donald Campbell break a world water speed record. Mr Campbell clocked an incredible 444.71kph across the lake in his bright blue hydroplane, the Bluebird. Travel on through Arthur River to Collie. Enjoy your last afternoon tea with fellow passengers then roll on down the scenic coalfields highway to Bunbury.
Narrogin,Barna Mia, Wongan Hills,Cunderdin, Northam & Gingin 4 Days
Thurday 25th October 2018 – Sunday 19th October 2018
Cost: Adults $1020, Seniors $990 Single Supplement extra $192
Includes: Dinner /Breakfast, Accommodation, morning and afternoon tea, Entries, Buy own Lunch on 1 Days
Day 1; Learn about the rail system in Collie at the renovated Railway Museum before taking lunch at Jesse Martins Pioneer Village, dating from the 1900s Jesse has replicated an old hotel, picture theatre and store as well as displaying old farm machinery, cars and trucks. Narrogin means "water hole" in the local Noongar Aboriginal language and was first recorded in a survey in 1869 for a pool in the Hotham River. The first pioneers arrived in 1893, mainly railway construction workers and their families, and the town became one of the original sidings on the Great Southern Railway Enjoy an early dinner at Narrogin Motel before departing for Barna Mia, Aboriginal for "animal home". Located in the heart of Dryandra Woodland this sanctuary has been constructed to provide visitors the opportunity to view, at close range, a number of endangered marsupials. On a guided nocturnal night tour discover bilbies, wallabies, woylies, boodies and bandicoots up close as they scuttle over your feet.
Day 2; Traveling through the town of Wickepin, the home of Albert Facey who wrote the book a "Fortunate Life" and on through Yealering to the small town of Corrigin. Based on crops and sheep, this small town holds the world record of 'the most dogs in a ute and a dog cemetery for those beloved pets. Enjoy the wildflower trail before passing through the wheatbelt town of Quairading. Cunderdin is an Aboriginal name meaning either "place of the bandicoot" or "place of flowers". Find out what the Meckering earthquake felt like in a replicated shaking house at the Cunderdin NO 3 Pumping Station Museum and gain an insight into the trials and difficulties in building the water pipeline to Kalgoorlie. Have a beer at the Ettamogah hotel. Heading South visit the Meckering earthquake site before reaching our destination for the day at Northam.
Day 3; Passing through the small wheat belt town of Goomalling, prominent for a spring found by explorers Hillman and Lefroy in 1846. It was gazetted in 1903 and is an Aboriginal word which means "the place of the silver-grey possum". Goomal is the noongar word for this possum. Check out the wildflowers at Reynoldson Reserve and join in the wildflower festival in Wongan Hills The area was settled by the 1900s, named and is an indigenous word for "whispering" or whispering hills, Today the area is a prosperous agricultural region with activities focused on sheep, grain and pig-farming. Join in the wildflower festival and enjoy the many market stalls. After lunch travel along the historic route taken by the Benedictine monks to New Norcia. Take a guided tour around the beautiful Spanish designed village before returning to the Northam Motel.
Day 4; If you are looking for that special piece for your garden then look no further than at the Toodyay Emporium, something for everyone. Free time in historic Toodyay steeped in Moondyne Joe history. Be early and purchase your Christmas decorations at the largest Christmas store where it's Christmas all year round. There are thousands of gifts, decorations, collectables, trees, trimmings and more to suit every style and every budget, including the ever-popular Lemax Christmas Village Miniatures, the store is bursting with stock. Chittering Valley. Chittering is Aboriginal in origin and is thought to mean place of the "willie wagtails" and the sound they make. Buy your own lunch at the Bindoon Bakery before Defying gravity at the Gingin Gravity Centre, learn about black holes, magnetic fields and forces and climb the leaning tower. Enjoy our last afternoon tea at Pinjarra.
Please contact Royal Gala Tours for more details
Phone 1300 233 556