The South West offers many unique experiences found absolutely nowhere else in the world. Join us, at Royal Gala Tours and live the magic that surrounds you… and be in awe of the history that precedes you.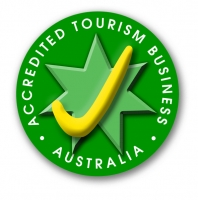 Download Our New 2019/2020 Tour Brochure
Click here to view "Royal Gala Tours 2019/2020 Tour Program
Click here to view our "Royal Gala Tours A4 Leaflets Bunbury Day Tours"
Royal Gala Tours, Western Australia, Day Tours of the South West and Extended Tours across the State – Call for a Brochure 1300 233 556 Bunbury Tours, Bunbury Day Tours, passengers pickups at; Bunbury Visitor Centre and various accommodations in and around Bunbury, All extended and day tours have pickup from Manjimup to Bunbury, Phone Royal Gala Tours for more Information
Use your Transwa Free Trip Voucher to travel to Bunbury to enjoy one of our Bunbury Day Tours Listed below, If you need assistance with your accommodation booking, please phone Royal Gala Tours 1300 233 556
BM02 Bunbury Margaret River Day Tour "Taste of Margaret River"
Every Tuesday and Saturday
Cost: $120
Departs Bunbury Visitor Centre at 8am includes Lunch
Travel to Busselton, view 1.8 km historical Jetty, All aboard the jetty train to view Underwater Observatory.
Our next stop is the Natural Olive Oil Soap Factory, Visit Silk Road see Silkworms
Lunch at the Margaret River Hotel, time to explore the shops, and on to Chocolate factory
 See magnificent coastline at Canal Rocks, View Yallingup before departing for Bunbury via Dunsborough
BA03 Bunbury Half Day Morning Tour
Every Wednesday Morning
Cost: $65
Combine this tour with the Bunbury Half Day Afternoon tour for a Cost of $120 Lunch not included
A visit Dolphin Discovery Centre, Australia's most ecologically aware dolphin experience
Take in the local history at St Mark's Picton Church, the second oldest church in WA
Dardanup Heritage Park has one of Australia's finest collections of heritage Items
BP04 Bunbury Half Day Afternoon Tour
Every Wednesday
Cost $65
Combine this tour with the Bunbury Half Day Morning tour for a Cost of $120 Lunch not included
Journey to view historic Upton House, Australind Church, Featured Wood Gallery Museum
Experience by gone days at King Cottage built in 1880, a glimpse of fashion and furniture
View over 60 varieties of Australian native birds, marsupials at the Big Swamp Wildlife Park
BC05 Bunbury Day Tour "A Little Bit of Country"
Every Thursday
Cost: $120
Join us as we enjoy the view BEYOND Bunbury, includes Morn/Afternoon Tea & Lunch
Enjoy the view and discover the beauty of the Wellington National Park and Weir
Relive the history with the Men of the Coal Mines in Collie
Travel east to the delightful Boyup Brook, where there is something for everyone.
Inspirational & art sculptures, big blokes' sheds-beetles & bugs…
Returning home via the scenic Preston Valley….
Bunbury Day Tour – Departs Bunbury Visitors Centre at 8am
BG06 Bunbury Scenic Day Tour "Bunbury Hinterland"
Every Friday
Cost $120
Join us as we visit the Greenbushes Discovery Centre with its new Interactive Displays
Travel the Golden Mile straight to the core of the Apple Industry
Top the summit of the Darling Scarp and view the open pit mine
Forest and Timber Mine Interactive Display – Greenbushes Discovery Centre
Experience the MAGIC of Bridgetown and Balingup, enjoy unique specialty shops & galleries
Discover the hidden delights of Brookhampton
Surprise the whimsical inhabitants of the Ferguson Valley
Lunch, morning and afternoon tea provided
Bunbury Day Tour – Departs Bunbury Visitors Centre at 8am
NOVEMBER
Casino,  IKEA or Optus Stadium Tour
Monday 11th November 2019
Cost: $45 per person
(Please note)
Optus Stadium Tour Cost: $65
Includes: Transport from Manjimup – Bridgetown – Balingup – Donnybrook – Boyanup – Bunbury -Eaton
Enjoy a day at the Casino, including a $10 fun pack and lunch voucher and let your furnishing and designing imagination run wild at IKEA, or meet up with friends.
1.5 Hour Tour of Optus Stadium – Optus Stadium Tour includes Lunch.
Tea Plantation, Greenbushes Talison Mine, Trout and Marron Farm
Friday 15th November 2019
Cost Adults $115
Cost Senior $110
Includes: Entry, lunch, morning & afternoon tea
Grown in Northcliffe, Look out over 40 acres of Green Tea hedges grown in this pristine environment. It is free of herbicides, pesticides and fungicides 100% Natural, no additives. Take a guided tour, sample Sencha Green Tea and view the processing plant. We visit Greenbushes Talison Mine. Continuing on our gourmet travels visit a marron and trout outlet in Pemberton. Purchase your own marron or rainbow trout to take home.
Christmas Shopping
Friday 29th November 2019
Cost  $55 per person
Includes: Transport, morning & afternoon tea
Enjoy Christmas Shopping at Cockburn Shopping Centre exploring a wide variety of stores. Plenty of room under the coach for your purchases Enjoy lunch with friends and shop till you drop.
DECEMBER
Patrons Christmas Get Together
Sunday 8th December 2019
Cost: $70 per person
Includes: Lunch, entertainment and 2 drink vouchers
Celebrate a wonderful year with Royal Gala Tours at the Dardanup Tavern. Renew old acquaintances, make new friends and farewell 2019.
Casino,  IKEA or Optus Stadium Tour.
Monday 9th December 2019
Cost: $45 per person
(Please note)
Optus Stadium Tour Cost: $65
Includes: Transport from Manjimup – Bridgetown – Balingup – Donnybrook – Bunbury -Eaton
Enjoy a day at the Casino, including a $10 fun pack and lunch voucher and let your furnishing and designing imagination run wild at IKEA, or meet up with friends.
1.5 Hour Tour of Optus Stadium – Optus Stadium Tour includes Lunch.
Mandurah Christmas Lights
Thursday 12th December 2019
Cost Adults $100, Children 12 & Under $65
Includes: Cruise and 3 course dinner
Start your festive season off with a three-course meal at Cicerello's before embarking on a tour of the canals. Join in the Christmas cheer as you cruise through the magical wonderland of Mandurah's canals. The stunning Christmas lights illuminating and reflecting onto the water from the region's luxury homes is simply breathtaking. This is Perth's only Christmas lights cruise! Thousands of people flock to Mandurah to see this amazing display each year. This popular cruise sells fast!
Book your seat early! Limited Availability.
JANUARY 2020
Walpole Inlet and Tall Timber
Friday 17th January 2020
Cost Adults $130, Seniors $125
Includes: Cruise, entries, morning & afternoon tea, BYO lunch. 
Delight in the magnificent Karri Forests to Walpole. All aboard for an informative eco cruise on the Walpole Inlet. Fascinated by history and genealogy, Gary has created a life based on his understanding of the past, present and future of this region and his role in the protection of this wilderness is inspired by his connection to people who have come before. View the Southern Ocean and enjoy a delicious morning tea before venturing into the main street of Walpole for lunch. The Valley of the Giants Tree Top Walk is an internationally recognised nature-based tourism attraction, giving you a bird's eye view of some of the biggest timber giants on Earth – Western Australia's majestic Tingle Trees. Climbing 40 metres, into the forest canopy and meandering through the treetops for 600 metres, the walk trail is the first of its kind, designed to maximise views and minimise impact on the environment. Join us on this peaceful and exhilarating experience. Relax with afternoon tea at Fernhook Falls. 
FEBRUARY 2020
Clock & Nannup For A Day
Sunday 16th February 2020
Cost Adults $100 Seniors $95
Includes: Lunch, entries, morning & afternoon tea.
The aim was never to build the world's biggest wooden clock, but rather create something magnificent out of timber. Visit what is believed to be the world's largest wooden pendulum clock housed in Nannup. At the honey factory taste a range of raw and creamed honey products and wax accessories. Lavender is recognised for its healing benefits and is grown organically at the Nannup Lavender Farm. Sample other delights in Nannup such as the Cambray Sheep Cheese and Cellar Door Wines. 
MARCH 2020
Wagin Woolorama
Friday 6th March 2020
Cost Adults $55 Seniors $50
Includes: Transport Only
Over 350 commercial exhibitors; over 1000 sheep, cattle, horses and chooks, working sheep dogs, hourly fashion parades, art, photography and craft. Delight in the side shows, free entertainment, lifestyle displays, wool handling and shearing competitions. All this activity will make this an exciting day.
Mystery Tour
Friday 27th March 2020
Cost: Adults $105 Seniors $100

Includes: Transport, Morning & afternoon tea and lunch
Way down upon the Swanee River far far away!
EXTENDED TOURS
Fremantle, Rottnest, History & Penguins
Wednesday 20th November – Friday 22nd November 2019
3 Day Tour
Cost Adults $1080, Seniors $1050 Single Supplement $200
Includes: Accommodation, morning & afternoon tea, dinner, breakfast, entries BYO lunch one day
Day 1 Home – Fremantle (L/D)
Travel through unique Tuart forests along the John Forest Freeway and explore Perth's Elizabeth Quay, named in honour of Queen Elizabeth II during her Diamond Jubilee. In 1999 thousands of past school students signatures etched in copper plates and were collected as part of the millennium celebrations. Take a journey into Perth's ancient Aboriginal past, dreamtime stories and Noongar culture. The bridge forms part of the popular 'bridges' recreational route along the Swan River and provides a link between the island and Barrack Street Jetty. Offering spectacular views towards the river and back to the city the bridge is a popular photo point. Travel over to the Perth Zoo. Enjoy Lunch before taking a ride around the Zoo in the Zebra Cars. Step inside Fremantle Prison at night, do time and explore the history as a maximum security gaol from 1887 1991. Find out how a convict built prison transformed into a primary place of incarceration for men, women and children. Walk back in time through the main cell block, exercise yards and the gallows. Learn about the daily routine of prisoners and the realities of life on the inside.


Day 2 Rottnest (B/D) 
Rottnest was separated from the mainland around 7,000 years ago, when sea levels rose. Human artefacts have been found on the island dating back at least 30,000 years, and the island is called Wadjemup by the Noongar people. Dutch sailors landed there on several occasions during the 17th century. The island was named by Willlem de Vlamingh in 1696, who called it Rotte nest ("rats nest") after the quokka population. Enjoy a scenic tour of the island and take a train ride to the gunnery and the picturesque Oliver Hill before returning to the mainland. Overnight Fremantle.
Day 3 Fri 22nd Fremantle – Penguins – Home B/L
Depart for Rockingham, named after the sailing ship Rockingham, one of the three vessels that Thomas Peel had chartered to carry settlers to Western Australia. Arriving on the 14 May 1830 she was blown ashore and eventually abandoned after failed attempts to refloat her. She eventually broke up having sunk in shallow waters. Settlers supposedly camped near the wreck used the name "Rockingham Town" as their address. A five minute ferry ride across beautiful Shoalwater to Penguin Island. The star attraction is the little penguin, the smallest species in the world which will entertain you with their feeding antics. The island and Marine Park abounds with other wildlife including wild dolphins, sea lions, stingrays, pelicans, king skinks and over 50 species of sea birds. Welcome Home!
2020
Wave Rock Hyden
Friday 3rd April – Saturday 4th April 2020
2 Day Tour
Cost $450, Twin Share Single Supplement $75
Includes: Accommodation, morning & afternoon tea, lunch & entries
Day 1 Home – Wave Rock (L/D)
Climb the Darling Scarp to Collie, the Power Centre of the South West; discover the beauty of the Collie Church and the Phillip Goatcher Mural. Indulge in tea and scones at the Old Collie Railway Station and take advantage of a photo opportunity when we stop at the Giant Ram standing sentinel to Wagin. After lunch at the Historical Wagin Village we make our way to Dumbleyung, to see Donald Campbell's Replica of "Bluebird" that set a water speed record in 1964. Photograph a quirky bunch of characters as you travel the 'Tin Horse Highway' to Hyden. Overnight: Hyden Motel
Day 2 Wave Rock – Home (B/L/D)
Explore the dreamtime legends surrounding Mulka's Cave, The Humps and Gnamma Holes. Take a guided tour of Wave Rock, and Hippo's Yawn, said to be far older than the ranges of the Himalayas or the Andes. "The Lace Place" is home to a beautiful wedding dress collection with hand and machine made lace dating back to the 1600's. Wander through the Wildflower Shoppe and Wildlife Park. Enjoy lunch before heading west to Albert Facey Homestead in Wickepin. Enjoy A/Tea in Narrogin and travel home via Williams & Collie
Great Ocean Discovery
Saturday 25th April – Wednesday 29th April 2020
5 Day Tour
Cost Adults $1500, Seniors $1450, Single Supplement $270
Includes: Accommodation, morning & afternoon tea, dinner, breakfast, entry fees, BYO 1 lunch
Day 1 Kojonup – Esperance (L/D)
Sit back and relax while travelling through the Blackwood River Balley to the Place of Big Stones and into the rural heartland of the Great Southern, Kojonup. Steeped in rural history it offers a unique glimpse into an era when the whole country literally rose on the 'sheep's back' for survival. Our journey will take us directly through Ongerup. Once known to the Noongar people as 'the place if the male kangaroo', it is now the home to the Yongergnow Australian Malleefowl Centre and Preservation Group whose Primary objective is to save this endangered species. Take the opportunity to view the malleefowl in their natural environment. After replenishing our reserves at the Yongergnow Cafe, we gather our strength for the final push through to the Bay of Isles. Through the Jerramungup Gateway lies one of the last great wilderness areas of the Great South. The Fitzgerald National Park in the only WA National Park to be gazetted as a World Biosphere Reserve. Enjoy afternoon tea in mineral rich Ravensthorpe before departing to the white sany, pristine beaches of the Recherche` Archipelago of Espereance! Overnight: Esperance Comfort Inn.
Day 2 Cape Le Grand National Park (B/D)
Cape Le Grand National Park will impress you with its wild coastal scenery, rugged granite peaks and sweeping heathlands. The massive granite and gneiss outcrops form an impressive chain of peaks that includes Mount Le Grand (345m) and Frenchman Peak (262m). Appreciate pristine beaches around Lucky Bay and Thistle Cove and return via Bandy Creek Boat Harbour. After your BYO lunch, we visit Mermaid Leather (a fish skin leather tannery). Immerse yourself in the history of the area at the Railway Museum. Enjoy a spa or swim at the motel before dinner. Overnight: Esperance Comfort Inn.
Day 3 Woody Island – Esperance (B/L/D)
Recherche` Archipelago is made up of more than 110 coastal islands. Today we embark on the Bay of Isles Cruise to Woody Island to see seals, dolphins and seabirds and take a guided bush walk. After your BYO lunch stroll through the Esperance Historical Museum Village. Other attractions include Dempster Homestead (1897) and Tommy Windich's grave (companion to the explorer John Forrest). Unearth some of the local treasures at the Old Cannery Craft Shop and Art Gallery then take a journey along the Great Ocean Drive to explore Monjingup Lake Reserve where some of the Zamia palms are believed to be more than 1000 years old. Overnight: Esperance Comfort Inn.
Day 4 Fitzgerald National Park – Albany (B/L/D)
Depart Esperance — today we 'amble to Albany' with our first stop at Ravensthorpe. The Ravensthorpe Shire includes the Fitzgerald River National Park. This biodiverse region is reputed to have more plants for its size than anywhere else in the world! From here we travel through the Stirling Ranges via Bluff Knoll. The view of this 65 km stretch of mountain range is impressive—but the sheer number and beauty of the wildflowers is staggering as the Stirling Ranges National Park is one of the world's most important areas for flora! As a special treat to the passengers we will also be conducting a 'night tour' of Albany. Marvel at the stunning views of the city at night from Mount Clarence (optional). Overnight: Dog Rock Motel, Albany
Day 5 Albany – Home (B/L/D)
Many Ship wrecks exist within King George Sound, the most recent and best known is the 133 metre guided missile destroyer, HMAS Perth which was sunk to create an artificial reef and diver's paradise. Mount Clarence and the beautiful hillsides of Albany was the last glimpse of Australia for man of the Australian soldiers aboard the troopships in 1915. Today we visit the war memorial and Military Fort. Discover the serenity of Mt. Romance and the Sandalwood Factory before enjoying the brooding beauty of the Porongurup. We have a special treat planned for our "last" meal together with a visit to the Old Police Barracks in Mt Barker. You will be treated to the stunning views that Lake Muir has to offer. At this point, it is time to farewell your fellow adventurers and may we all meet again soon!!
Ballooning, York, Toodyay
Thursday 21st May – Friday 22nd May 2020
2 Day Tour
Cost Adults $520, Seniors $500, Single Supplement $80
Optional; Ballooning Flight $300
Includes: Accommodation, morning & afternoon tea, dinner, breakfast, entry fees, BYO 1 lunch
Day 1 Home – Northam (L/D)
Depart from the South West to Mundaring Weir to discover where the Golden Pipeline to Kalgoorlie all began. Travel through the picturesque Avon Valley to the quaint town of York, the oldest inland town in Western Australia. Established in December 1979, the York Motor Museum is now recognised as one of the finest private collections of veteran, vintage, classic and racing cars in Australia. The York Mill has its own remarkable history, from its inception as a flour mill established in 1892, to its present day life as a centre for fine Western Australian arts and crafts. Visit Holy Trinity Church, completed in 1854 and consecrated in 1858. The interior is richly adorned with glass designed by WA artist Robert Juniper. The original high altar and Walsingham Shrine feature Juniper's paintings. The church also contains a rare Albert Piesse pipe organ with eight bells. Overnight at Northam Motel.
Day 2 Northam – Home (B)
Rise and shine for all those Balloonists brave enough to head up into the clouds. On landing, you will enjoy a champagne breakfast and be awarded with your Balloonatics Certificate. For those not ballooning, sleep in before taking in the delights of Northam. On our way home visit several boutique industries along the way. If you are looking for that special piece for your garden, look no further than at the Toodyay Emporium. Old world water pumps, garden benches, large outdoor bells, urns, door mats, wall decals, bird baths or a water feature will add that special touch to your garden or home. Free time in historic Toodyay steeped in Moondyne Joe history. Make sure you visit one of the largest Christmas shops in the main street. BYO lunch before departing homeward bound.
Please contact Royal Gala Tours for more details
PHONE 1300 233 556
Email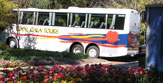 Tour 1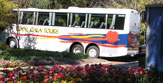 Tour 1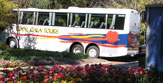 Tour 1