The South West offers many unique experiences found absolutely nowhere else in the world. Join us, at Royal Gala Tours and live the magic that surrounds you… and be in awe of the history that precedes you.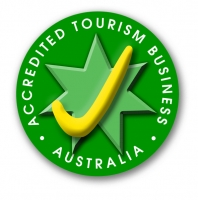 View our New Tours 2020/2021 Below
Click here to view our "Royal Gala Tours A4 Leaflets Bunbury Day Tours"
Royal Gala Tours, Western Australia, Day Tours of the South West and Extended Tours across the State – Call for a Brochure 1300 233 556 Bunbury Tours, Bunbury Day Tours, passengers pickups at; Bunbury Visitor Centre and various accommodations in and around Bunbury, All extended and day tours have pickup from Manjimup to Bunbury, Phone Royal Gala Tours for more Information
Use your Transwa Free Trip Voucher to travel to Bunbury to enjoy one of our Bunbury Day Tours Listed below, If you need assistance with your accommodation booking, please phone Royal Gala Tours 1300 233 556
BM02 Bunbury Margaret River Day Tour "Taste of Margaret River"
Every Tuesday and Saturday
Cost: $120
Departs Bunbury Visitor Centre at 8am includes Lunch
Travel to Busselton, view 1.8 km historical Jetty, All aboard the jetty train to view Underwater Observatory.
Our next stop is the Natural Olive Oil Soap Factory, Visit Silk Road see Silkworms
Lunch at the Margaret River Hotel, time to explore the shops, and on to Chocolate factory
 See magnificent coastline at Canal Rocks, View Yallingup before departing for Bunbury via Dunsborough
BA03 Bunbury Half Day Morning Tour
Every Wednesday Morning
Cost: $65
Combine this tour with the Bunbury Half Day Afternoon tour for a Cost of $120 Lunch not included
A visit Dolphin Discovery Centre, Australia's most ecologically aware dolphin experience
Take in the local history at St Mark's Picton Church, the second oldest church in WA
Dardanup Heritage Park has one of Australia's finest collections of heritage Items
BP04 Bunbury Half Day Afternoon Tour
Every Wednesday
Cost $65
Combine this tour with the Bunbury Half Day Morning tour for a Cost of $120 Lunch not included
Journey to view historic Upton House, Australind Church, Featured Wood Gallery Museum
Experience by gone days at King Cottage built in 1880, a glimpse of fashion and furniture
View over 60 varieties of Australian native birds, marsupials at the Big Swamp Wildlife Park
BC05 Bunbury Day Tour "A Little Bit of Country"
Every Thursday
Cost: $120
Join us as we enjoy the view BEYOND Bunbury, includes Morn/Afternoon Tea & Lunch
Enjoy the view and discover the beauty of the Wellington National Park and Weir
Relive the history with the Men of the Coal Mines in Collie
Travel east to the delightful Boyup Brook, where there is something for everyone.
Inspirational & art sculptures, big blokes' sheds-beetles & bugs…
Returning home via the scenic Preston Valley….
Bunbury Day Tour – Departs Bunbury Visitors Centre at 8am
BG06 Bunbury Scenic Day Tour "Bunbury Hinterland"
Every Friday
Cost $120
Join us as we visit the Greenbushes Discovery Centre with its new Interactive Displays
Travel the Golden Mile straight to the core of the Apple Industry
Top the summit of the Darling Scarp and view the open pit mine
Forest and Timber Mine Interactive Display – Greenbushes Discovery Centre
Experience the MAGIC of Bridgetown and Balingup, enjoy unique specialty shops & galleries
Discover the hidden delights of Brookhampton
Surprise the whimsical inhabitants of the Ferguson Valley
Lunch, morning and afternoon tea provided
Bunbury Day Tour – Departs Bunbury Visitors Centre at 8am
September 2020
Day Tours
Kings Park
Friday 18th September 2020
Cost: $50 per person


Includes: Transport from Manjimup – Bridgetown – Balingup – Donnybrook – Boyanup – Bunbury -Eaton and morning tea, BYO lunch
Kings Park is one of the world's largest and most beautiful inner city parks. It is rich in Aboriginal and European history, contemporary culture and offers innovative design, displays and services. Kings Park has an international reputation for scientific research, leading horticulture, conservation and public education.
Kings Park is home to the spectacular Western Australian Botanic Garden, which displays over 3,000 species of the State's unique flora. Two thirds of the 400 hectare park is protected as bushland and provides a haven for native biological diversity.
Visitors can enjoy sweeping views of the Swan and Canning Rivers, the city skyline and the Darling Ranges to the east. Bushland walk trails, immaculate gardens and parklands can all be found in Kings Park.
Araluen
Wednesday
Cost 
Includes:  
Araluen Botanic Park is a unique world-class botanic park of great
natural beauty and tranquility. Every year volunteers plant over 150,000
bulbs to create the stunning Tulip Festival at Araluen
Perth Royal Show
Thursday 1st October 2020
Cost: $50 per person $30 under 12 years
EXTENDED TOURS
2020
Ravensthorpe Hopetoun and Esperance Wildflowers
Wednesday 9th September – Monday 14th September 2020
6 Day Tour
Cost $1600 Twin Share, Single Supplement $195
Includes: Accommodation, morning & afternoon tea, lunch & entries
Day 1 Home –Bremer (L/D)
Cruise the highway through Boyup Brook and Kojonup, place of the stone axe, head off through Broomhill to Ongerup, "place of the male kangaroo" in the local Noongar language and home to the elusive Yongergnow Malleefowl centre. The name Yongergnow is made up from the Noongar words 'yonger' (male kangaroo) and 'gnow' (Malleefowl). The Centre includes the 'Fowl Play' exhibit that showcases the iconic Malleefowl and its habitat. Immerse yourself in the Mallee bushland surrounding the centre and take a short stroll to the large Mallee bush aviaries. Discover a stunning backdrop of bright, colourful and fascinating wildflowers and plants that grow in the area as we make our way to Bremer Bay on the south coast. Bremer Bay Motel overnight.
Day 2 Bremer Bay –Hopetoun (B/L/D)
Wellstead Heritage Museum, draws you into the Wellstead Legacy. Early settlers laboured tirelessly alongside their countrymen both squires and convicts alike, often enduring extreme adversity to build a collective spirit that would eventually forge our nation. Enjoy a morning tour at Bremer Bay and the delights the area holds for our adventure. Fitzgerald National Park is one of the largest and most botanically significant national parks in Australia. Within the park are found nearly 20 per cent of Western Australia's flora species, many of which occur only within its boundaries. Enjoy the lush surroundings before departing for Hopetoun named after the first Governor General of Australia, John Hope, 7th Earl of Hopetoun England. Overnight at the Hopetoun motel.
Day 3 Hopetoun – Ravensthorpe (B/D)
Ravensthorpe Wildflower Show. Free time for you to enjoy the Ravensthorpe Herbarium, situated next door to the Wildflower Show which holds many hundreds of botanical specimens collected from within the Ravensthorpe Shire. Experts on the local flowers are on hand each day for identification queries. Stop and buy your own lunch, Devonshire tea or warming soup. Browse the many stalls for books, cards, and products that feature the work of local artisans. Overnight at Hopetoun Motel.
Day 4 Hopetoun – Esperance (B/L/D)
Departing Hopetown, and travel through the small town of Jedacuttup and Stokes Inlet to Esperance. French explorers are credited with making the first landfall near the presentday town, naming it and other local landmarks whilst sheltering from a storm in this area in 1792. The town itself was named after a French ship, the Esperance, commanded by Bruni d'Entrecasteaux. Esperance, is French for 'hope'. Continue on our wildflower discovery in Esperance and Le Grande National Park. Overnight in Esperance.
Day 5 Esperance (B/D)
Visit the Wildflower in around Esperance,  After lunch head out to the Esperance wind farm, photograph the pink lakes and take a walk through the Kepwari Wetland, Aboriginal for "place of still waters" and a water bird habitat. Overnight at the Esperance Motel.
Day 6 Esperance – Home (B/L)
Farewell to Esperance and home ward bound through the towns of Lake King l named after the Surveyor General of Western Australia, Henry Sandford King, Newdegate, Kukerin to Dumbleyung. The name is of Aboriginal origin, coming from "Dambeling" which possibly means "large lake or inland sea") On December 31, 1964 a crowd gathered on the shores of Lake Dumbleyung to watch English speedster Donald Campbell break a world water speed record. Mr Campbell clocked an incredible 444.71kph across the lake in his bright blue hydroplane, the Bluebird. Travel on through Arthur River to Collie. Enjoy your last afternoon tea with fellow passengers then roll on down the scenic coalfields highway to Bunbury
Please contact Royal Gala Tours for more details
PHONE 1300 233 556
Email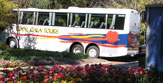 Tour 1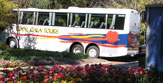 Tour 1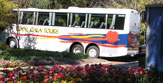 Tour 1