The South West offers many unique experiences found absolutely nowhere else in the world. Join us, at Royal Gala Tours and live the magic that surrounds you… and be in awe of the history that precedes you.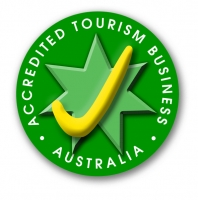 View our New Tours 2020/2021 Below
Click here to view our "Royal Gala Tours A4 Leaflets Bunbury Day Tours"
Royal Gala Tours, Western Australia, Day Tours of the South West and Extended Tours across the State – Call for a Brochure 1300 233 556 Bunbury Tours, Bunbury Day Tours, passengers pickups at; Bunbury Visitor Centre and various accommodations in and around Bunbury, All extended and day tours have pickup from Manjimup to Bunbury, Phone Royal Gala Tours for more Information
Use your Transwa Free Trip Voucher to travel to Bunbury to enjoy one of our Bunbury Day Tours Listed below, If you need assistance with your accommodation booking, please phone Royal Gala Tours 1300 233 556
BM02 Bunbury Margaret River Day Tour "Taste of Margaret River"
Every Tuesday and Saturday
Cost: $120
Departs Bunbury Visitor Centre at 8am includes Lunch
Travel to Busselton, view 1.8 km historical Jetty, All aboard the jetty train to view Underwater Observatory.
Our next stop is the Natural Olive Oil Soap Factory, Visit Silk Road see Silkworms
Lunch at the Margaret River, time to explore the shops, and on to Chocolate factory
 See magnificent coastline at Canal Rocks, View Yallingup before departing for Bunbury via Dunsborough
BA03 Bunbury Half Day Morning Tour
Every Wednesday Morning
Cost: $65
Combine this tour with the Bunbury Half Day Afternoon tour for a Cost of $120 Lunch not included
A visit Dolphin Discovery Centre, Australia's most ecologically aware dolphin experience
Take in the local history at St Mark's Picton Church, the second oldest church in WA
Dardanup Heritage Park has one of Australia's finest collections of heritage Items
BP04 Bunbury Half Day Afternoon Tour
Every Wednesday
Cost $65
Combine this tour with the Bunbury Half Day Morning tour for a Cost of $120 Lunch not included
Journey to view historic Upton House, Australind Church, Featured Wood Gallery Museum
Experience by gone days at King Cottage built in 1880, a glimpse of fashion and furniture
View over 60 varieties of Australian native birds, marsupials at the Big Swamp Wildlife Park
BC05 Bunbury Day Tour "A Little Bit of Country"
Every Thursday
Cost: $120
Join us as we enjoy the view BEYOND Bunbury, includes Morn/Afternoon Tea & Lunch
Enjoy the view and discover the beauty of the Wellington National Park and Weir
Relive the history with the Men of the Coal Mines in Collie
Travel east to the delightful Boyup Brook, where there is something for everyone.
Inspirational & art sculptures, big blokes' sheds-beetles & bugs…
Returning home via the scenic Preston Valley….
Bunbury Day Tour – Departs Bunbury Visitors Centre at 8am
BG06 Bunbury Scenic Day Tour "Bunbury Hinterland"
Every Friday
Cost $120
Join us as we visit the Greenbushes Discovery Centre with its new Interactive Displays
Travel the Golden Mile straight to the core of the Apple Industry
Top the summit of the Darling Scarp and view the open pit mine
Forest and Timber Mine Interactive Display – Greenbushes Discovery Centre
Experience the MAGIC of Bridgetown and Balingup, enjoy unique specialty shops & galleries
Discover the hidden delights of Brookhampton
Surprise the whimsical inhabitants of the Ferguson Valley
Lunch, morning and afternoon tea provided
Bunbury Day Tour – Departs Bunbury Visitors Centre at 8am
June 2022
Day Tours
Casino, Ikea Optus Stadium Tour
Monday13th June 2022
Cost: $40 per person Casino & $45 per person Ikea
Includes: Transport from Manjimup – Bridgetown – Balingup – Donnybrook – Boyanup – Bunbury -Eaton 
Enjoy a day at the Casino, take the shuttle bus from the casino to the train station and travel into Perth, let your furnishing imagination run wild at IKEA, or meet up with friends. 
Next Casino and IKEA Tour following the above date is;  Monday 11th July 2022,   Monday 8th August 2022, Monday 5th September 2022, Monday 3rd October 2022, Monday 7th November 2022 and Monday 12th December 2022
Mystery Tour
Thursday 9th June 2022
Cost: $135 per person
Includes: Transport, entries, Morning & Afternoon Tea and Lunch
It feels good to be lost in the right direction
Dwellingup Steam Train
Sunday 12th June 2022
Cost: $135 per person
Includes: Transport, Entries, Morning & Afternoon Tea and Lunch.
Edenvale Heritage Precinct is an award winning cultural attraction in Western Australia the village includes a vintage machinery museum, contemporary art gallery, makers store. Explore Dwellingup a town destroyed by fire in the 1960s and now a thriving community. Relive the story at the Visitors Centre and learn about the history of the region in its heyday. All Board the Dwellingup Steam Ranger Train and travel through
the Jarrah forests of the Darling Scarp.
Northcliffe & Windy
Harbour
Tuesday 21st June 2022
Cost: $140 per person
Includes: Entries morning  & afternoon tea and Lunch.
Marvel at the Karri Forests and explore the beauty of the small fishing village of Windy Harbour, gateway to the D'Entrecasteaux National Park. Lunch at the quaint hotel in Northcliffe, step back in time at the Northcliffe museum and visit the small timber town of Quinninup.
Christmas in July – Quindanning
Friday 29th July 2022
Cost: $115 per person
Includes: Entries, morning  & afternoon tea and 3 course Lunch 
Quindanning Hotel for a delicious 3 course Lunch. Also enjoy visiting the
Williams Woolshed and the Collie Railway Museum.
EXTENDED TOUR  2022
Albany Whale Watching Extended Tour 3 Days
Monday 4th July – Wednesday 6th July 2022
Cost: $1030 per person Single Supplement $157
Includes: Accommodation – DBB, morning & afternoon tea, lunch & entries, Cruise .
Includes; 
Day 1 Monday 4th July 2022 , Home – Albany (L/D) 
Journey through to Fernhook Falls and enjoy morning tea. While enjoying lunch, get up close and personal with the only T-Rex in Australia! Marvel at Protoceratops, the horned dinosaur… plus many more. See some of the tallest and smallest meat-eating dinosaurs from the Jurassic and Cretaceous periods of time. Taste mouthwatering toffee and cider perhaps stock up for winter! Before heading to admire the handmade sheepskin ugg boots at Jassi Leather, then to Bartholomew's Meadery to tantalize the taste buds with its 'honey wine', honey and  ice creamery.  Overnight Albany
  Day 2 Tuesday 5th July, Albany (B/L/D) 
Enjoy a buffet breakfast before departing for a scenic tour of Albany and Mount Clarence both steeped in history. The Whale Watching cruise team take you deep out into the bay to view these majestic creatures in their natural habitat, before heading to Whalers Gallery Café for lunch and a tour of the Whale Station at Whale World. "Thar She Blows" was the cry of the whalers as they set off aboard the Cheynes 1V. Step back in time with a guided tour through the station which ceased operations in November, 1978. After our visit to Whale World make sure you have your cameras ready as we head off to enjoy the lovely views of the Natural Bridge and the Gap before viewing to the Albany Wind Farm. O/n Dog Rock Motel
Day 3 Wednesday 6th July,  Albany – Home   (B & L) 
View Darrel Radcliffe, a chainsaw artist who has carved sculptures for local gardens & parks. Take in the breathtaking views from Mount Clarence and visit The National Anzac Centre, Australia's foremost museum honouring the Anzac legend. Discover the serenity of Mt. Romance and the Sandalwood Factory before enjoying the brooding beauty of the Porongurup. We have a special treat planned for our "last" meal together with a visit to the Old Police Barracks in Mt Barker. You will be treated to the stunning views that Lake Muir has to offer. At this point, it is time to farewell your fellow adventurers and may we all meet again soon!!
Please contact Royal Gala Tours for more details
PHONE
1300 233 556
Email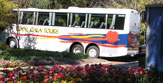 Tour 1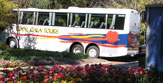 Tour 1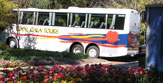 Tour 1