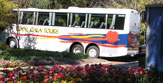 The South West offers many unique experiences found absolutely nowhere else in the world. Join us, at Royal Gala Tours and live the magic that surrounds you… and be in awe of the history that precedes you.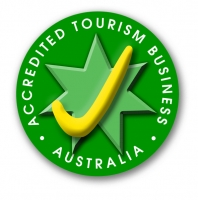 Phone 1300 233 556
Email inquiries royalgalatours@bigpond.com
Download Our New 2018/2019 Tour Brochures Below.
Click here to view "Royal Gala Tours 2019/2020 Tour Program
Click here to view our "Royal Gala Tours A4 Leaflets Bunbury Day Tours"
Royal Gala Tours, Western Australia, Day Tours of the South West and Extended Tours across the State – Call for a Brochure 1300 233 556 Bunbury Tours, Bunbury Day Tours, passengers pickups at; Bunbury Visitor Centre and various accommodations in and around Bunbury, All extended and day tours have pickup from Manjimup to Bunbury, Phone Royal Gala Tours for more Information
Use your Transwa Free Trip Voucher to travel to Bunbury to enjoy one of our Bunbury Day Tours Listed below, If you need assistance with your accommodation booking, please phone Royal Gala Tours 1300 233 556
BM02 Bunbury Margaret River Day Tour "Taste of Margaret River"
Every Tuesday and Saturday
Cost: $120
Departs Bunbury Visitor Centre at 8am includes Lunch
Travel to Busselton, view 1.8 km historical Jetty, All aboard the jetty train to view Underwater Observatory.
Our next stop is the Natural Olive Oil Soap Factory, Visit Silk Road see Silkworms
Lunch at the Margaret River Hotel, time to explore the shops, and on to Chocolate factory
 See magnificent coastline at Canal Rocks, View Yallingup before departing for Bunbury via Dunsborough
BA03 Bunbury Half Day Morning Tour
Every Wednesday Morning
Cost: $65
Combine this tour with the Bunbury Half Day Afternoon tour for a Cost of $120 Lunch not included
A visit Dolphin Discovery Centre, Australia's most ecologically aware dolphin experience
Take in the local history at St Mark's Picton Church, the second oldest church in WA
Dardanup Heritage Park has one of Australia's finest collections of heritage Items
BP04 Bunbury Half Day Afternoon Tour
Every Wednesday
Cost $65
Combine this tour with the Bunbury Half Day Morning tour for a Cost of $120 Lunch not included
Journey to view historic Upton House, Australind Church, Featured Wood Gallery Museum
Experience by gone days at King Cottage built in 1880, a glimpse of fashion and furniture
View over 60 varieties of Australian native birds, marsupials at the Big Swamp Wildlife Park
BC05 Bunbury Day Tour "A Little Bit of Country"
Every Thursday
Cost: $120
Join us as we enjoy the view BEYOND Bunbury, includes Morn/Afternoon Tea & Lunch
Enjoy the view and discover the beauty of the Wellington National Park and Weir
Relive the history with the Men of the Coal Mines in Collie
Travel east to the delightful Boyup Brook, where there is something for everyone.
Inspirational & art sculptures, big blokes' sheds-beetles & bugs…
Returning home via the scenic Preston Valley….
Bunbury Day Tour – Departs Bunbury Visitors Centre at 8am
BG06 Bunbury Scenic Day Tour "Bunbury Hinterland"
Every Friday
Cost $120
Join us as we visit the Greenbushes Discovery Centre with its new Interactive Displays
Travel the Golden Mile straight to the core of the Apple Industry
Top the summit of the Darling Scarp and view the open pit mine
Forest and Timber Mine Interactive Display – Greenbushes Discovery Centre
Experience the MAGIC of Bridgetown and Balingup, enjoy unique specialty shops & galleries
Discover the hidden delights of Brookhampton
Surprise the whimsical inhabitants of the Ferguson Valley
Lunch, morning and afternoon tea provided
Bunbury Day Tour – Departs Bunbury Visitors Centre at 8am
Casino,  IKEA or Optus Stadium Tour
Monday 10th June 2019 (Monthly)
Cost: $45 per person
(Please note)
Optus Stadium Tour Cost: $65
Includes: Transport from Manjimup – Bridgetown – Balingup – Donnybrook – Bunbury -Eaton
Enjoy a day at the Casino, including a $10 fun pack and lunch voucher and let your furnishing and designing imagination run wild at IKEA, or meet up with friends.
1.5 Hour Tour of Optus Stadium – Optus Stadium Tour includes Lunch.
Greenbushes Mine Tour, Bridgetown Explorer
Thursday 20th June 2019
Cost Adults: $105
Cost Seniors: $100
Includes: Transport, Entry Fees, Morning & Afternoon Tea and Lunch.
Discover the flora and fauna on the boardwalk around the historic Greenbushes swimming pool. Tour the Greenbushes Talison Lithium Mine before taking a journey of discovery on a replicated tour through the timber and mining industry. Drive a "bogger", experience a mine blast. Enjoy lunch at the historic Greenbushes Hotel before indulging in apple cider tasting at The Bridgetown Cidery. Explore the main street of Bridgetown and view the largest and smallest jigsaw at the Jigsaw Gallery in Bridgetown.
J
ULY
South West Craft Tour
Wednesday 10th July 2019
Cost $60 per person
Includes: Transport, Morning and Afternoon Tea, BYO Lunch
Join us on this discovery of craft, wool, material, new ideas, friendships and demonstrations. Visit some of our exclusive craft shops and boutique industries in the South West on this exciting tour.
Christmas In July Lunch
Friday 26th July 2019
Cost Adult: $105
Cost Senior: $100
Includes: Train, Lunch, Morning & Afternoon Tea.
Enjoy morning tea at the Busselton Foreshore then take the train out on the historic jetty. Indulge in a "Christmas in July Lunch" at the Ship Inn.
AUGUST
Perth Craft & Wood Show
Friday 2nd August 2019
Cost Adults: $105
Cost Senior: $100
Includes: Transport only
For men and women who love to get creative with their hands, there are lots of bargains on tools and fabric to be found on this day! An inspirational day out for lovers of all crafts, whether expert or beginner. See amazing displays and join in workshops.
Mystery Tour
Sunday 18th August 2019
Cost Adults: $90
Cost Senior: $85
Includes: Entry Fees, morning & afternoon tea & lunch.
Oh the places we visit, the sights we have seen but this may be one place you have never been !!!!
Madame Butterfly
Thursday 22nd August
Cost Adults: $85
Includes: Transport& Entry, BYO Dinner
Join us at the Bunbury Entertainment Centre for Madame Butterfly. A man enchanted by the beauty of the East. A woman in love with the promise of the West, Separated by a vast ocean and many years, what will become of their love? Opera Australia's Madame Butterfly is a love story that reaches across cultures, across oceans and across time. U.S Naval Officer B.F. Pinkerton is ashore in Japan and enchanted with its beauty and freedoms. He decides to take a wife, and when the gorgeous Geisha Butterfly arrives, he is transfixed by her charm. She falls hopelessly in love, and a passionate marriage begins. Years later, Pinkerton has returned home. Abandoned by her family, Butterfly waits faithfully for her husband to return. Dawn breaks on a ship in the harbour. What will become of her great hope?
SEPTEMBER
Whiteman Park & Trains
Thursday 12th September 2019
Cost Adults: $120
Cost Senior: $115
Includes: Entries, Morning & Afternoon Tea and Lunch.
MR Lew Whiteman bought land in the area in 1939 to graze cattle. Today it showcases the impact that our transport choices have made from the horse drawn era to the present day. The pottery shop and gallery has a wonderful display of clay creations. Indulge at the Lolly Shop and step back in time at the automobile exhibit. The Railway Museum at Bassendean is devoted to railway history and tells the story of all railways across the state and represents the extensive timber lines and gold mines that operated in the state.
Extended Tours
Mystery Tour
Tuesday 16th July – Wednesday 17th July 2019
2 days 1 night
Cost: Adults $480 Seniors $460 Single Supplement extra $40.
Includes: Accommodation, morning & afternoon tea, dinner, breakfast, entries & lunches
Day 1 Here to There (L/D) Travel all over the country side ask the Gubler Brothers??
Day 2 There to Home (B/L)
Click go the shears. Tie me kangaroo down
Mingenew Midwest Expo
Tuesday 13th August – Thursday 15th August 2019
3 days 2 night
Cost: Adults $480 Seniors $460 Single Supplement extra $40.
Includes: Accommodation, morning & afternoon tea, dinner, breakfast, entries BYO one lunch
Day 1 Bunbury – Geraldton (L/D)
Travel along the beautiful Indian Ocean drive and enjoy a picnic lunch at Quin's Beach. The raw material for the limestone of the Pinnacles came from seashells in an earlier era that was rich in marine life. These shells were broken down into lime-rich sands that were blown inland to form high mobile dunes. However, the manner in which such raw materials formed the Pinnacles is still the subject of debate. It covers an area of 17,487 hectares and were formed 25,000 to 30,000 years ago after the Indian Oceans coastal winds eroded the surrounding sand, leaving the limestone pillars exposed to the elements. The first known European recording of the Nambung area dates back to 1658, when the North and South Hummocks first appeared on Dutch maps. They were also mentioned in navigator Philip Parker King's journal. Nambung is an Aboriginal word that means crooked or winding and it was from this river that the park was named. Overnight in Geraldton.
Day 2 Mingenew Expo (B/D)
The Mingenew Midwest Expo is a major event for the shire. With over 300 leading industry experts showcasing their agricultural and farming knowledge, the expo offers an exciting and rare chance to interact with multiple innovators from a wide range of farm based industries. It is the Midwest's largest agricultural field day with a multitude of agricultural and show based events. The expo began in 1973 with a strong vision to ensure businesses were able to provide essential information regarding farming and agricultural expertise, to a vast range of local community members. It is celebrating its 37th year. The expo still holds strong the initial vision to promote and educate the modern community on the future of farming, and how the advancements of technology can positively assist WA's farming communities. Overnight Moora Day 3 Moora, New Norcia, Home (B/L) Start your day with a tour of Moora before departing through grain countries to New Norcia, situated next to the banks of the Moore River. New Norcia is the only monastic town in Australia. Founded in 1847 by Spanish Benedictine Monks, the town has had many purposes; a mission, a monastery, a provider of education and now as a place of spiritual retreat. The Monastery, where the monks live, work and pray, is at the heart of New Norcia. The monks of New Norcia live according to the guidance and rhythms of The Rule of St Benedict, which has been followed by monks since the sixth century AD. Afternoon tea at Mundaring where the No1 Pump Station is located and so begins the incredible early engineering feat of pumping water nearly 600km from Mundaring Weir to the Goldfields. Home
Wildflower, Rocks & Gorges
Wednesday 28th August – Friday 6th September 2019
10 Days, 9 Nights
Cost: Adults $3020 Seniors $2990 Single Supplement extra $1045.
Optional Abrolhos Flight $290
Includes: Accommodation, morning & afternoon tea, dinner, breakfast, entries BYO lunches somedays
Day 1 Home – Merredin (L/D) All aboard!
Travelling through the mining town of Collie to the wool town of Williams and service centre town of Narrogin. In the age of steam engines, Narrogin was one of the largest railway operation hubs in W.A. It is an Aboriginal name, said to mean "place of water" Rolling on we explore Kokerbin Rock, 122m high with interesting formations, caves and a deep well on the western side. The area has special significance for Noongar people it may be a name derived from 'merrit-in' meaning 'the place of the Merrit' (merrit being a tree which was used for spears) Overnight Merredin Motel
Day 2 Merredin – Dalwallinu (B/L/D) Head out on the Highway towards Nungarin and a visit to the wheat storage silos. Elachbutting Rock is a massive granite outcrop, the name is thought to mean 'that thing standing' which is quite feasible as Elachbutting is a large granite rock, a prominent landmark standing out from the surrounding countryside. It is similar to Hyden's Wave Rock. Dalwallinu is a sheep and wheat farming area and is the first shire along the Wildflower Way, and showcases beautiful wildflowers carpeting the country side. Overnight Dalwallinu
Royal Gala Tours 2019/20 Tour Program 1300 233 556 12
Day 3 Dalwallinu – Geraldton (B/L/D)
Dalwallinu and Aubin are sheep and wheat farming towns in our Wheatbelt region. Perenjori on the wildflower trail derives its name from the Aboriginal word "Perangery", meaning water hole. Perenjori is a town on the move, its industries include, sheep, grain, wildflowers and mining. Morawa is known as the Heart of the Wildflowers for a very good reason as it is one of the most prolific areas for native flowering plants. Many species of flowers are unique to this district along with carpets of everlastings; the most unique and distinctive is the Wreath Flower (leschenaultia macrantha). Coalseam is a wellknown geological site where the first coal deposits in Western Australia were discovered by the Gregory Brothers in 1846. Wildflowers of all varieties are in abundance with carpets of pink, gold, cream and white everlastings transforming the usually sparse understorey of wattle scrub during the wildflower season. Passing through Mullewa, Tenindewa, Ambania, Bringo and Moonyoonooka we make our way to Geraldton. Overnight Geraldton
Day 4 Geraldton – Optional Flight (B/D)
For all the Royal Gala land lovers explore the Museum, featuring a shipwreck gallery, old medical instruments and natural artifacts which celebrates the rich heritage of the land, sea and people of the Mid West region. The St Francis Xavier Cathedral was designed by Monsignor Hawes who arrived in Geraldton as a parish priest and built many Spanish style churches throughout the Wheatbelt. – The loss of HMAS Sydney is Australia greatest naval tragedy. It's disappearance in 1941 without a trace and the loss of 645 men left a legacy of uncertainty for decades. Bill Sewell Complex was originally the site of a convict depot and later the Victoria.District. Hospital. The Old Goal Established in 1856 was originally built as a convict hiring depot. The first 20 convicts sent here from Fremantle built their own quarters and those of their warders. It has served the Midwest region for 128 years and became the second longest serving gaol in Western Australia (after Fremantle). FREE time in Geraldton BYO Lunch. For those Adventurers: Take an optional 2.5 hour flight to the Houtman Abrolhos, a chain of 122 islands, and associated coral reefs. Made up of three island groups, the Easter and Pelsaert Group and you will be landing on Wallabi island group, After a short walk to the jetty enjoy morning tea before boarding your scenic flight back which will pass over the wreck of the Batavia, famous for its mutiny after a shipwreck in 1629 and a birds eye view of the city of Geraldton. Your pilot will point out other venues of interest. Overnight in Geraldton
Day 5 Geraldton – Kalbarri (B/L/D)
On the road again through Historic Northampton and Horrocks beach to discover more wildflowers and the history of the Lynton Convict Depot. Take the opportunity for a photo of the Pink Lakes at Port Gregory. In Kalbarri take a walk on the wild side, where you will find the largest parrot free flight aviary in the country, with the largest flock of Purple Crowned Lorikeets in the world and many other magnificently coloured Australian parrots. Wander through landscaped tropical gardens, past waterfalls, fountains, stained glass windows, gargoyles and lily ponds. You will enjoy close encounters with the magnificent Australian Black Cockatoos – the red, the yellow and the local white tails. Around every corner there are parrots in every colour of the rainbow, including the beautiful Eclectus parrot and the fantastic, exotic Sun Conure. Overnight Kalbarri.
Day 6 Kalbarri – Carnarvon (B/L/D)
Kalbarri National Park surrounds the lower reaches of the Murchison River, which has cut a magnificent 80 kilometre gorge through the red and white banded sandstone to create formations such as Nature's Window and The Loop, Z-Bend and Hawks Head, with scenic gorge views at the Ross Graham lookout. Time for great photo opportunity at the newly built Skywalk lookout. Back onto the Great North West Highway and on to Carnarvon. Before European settlement the place now called Carnarvon, located at the mouth of the Gascoyne River, was known as Kuwinywardu which means "neck of water". The town site was officially gazetted on 4 June 1891, named after Henry Herbert, 4th Earl of Carnarvon. Overnight Carnarvon.
Day 7 Carnarvon (B/L/D)
Discover the importance of the Gascoyne River for the production of vegetables and fruit in this tropical district. Take a guided tour of the banana industry. By 1897 the jetty had been built and wool and livestock produced in the region began to be exported. Carnarvon was the first port in the world which loaded live stock on board ships for transport to markets. It once boasted an animal race the length of the jetty. The Carnarvon Tracking Station was, built in 1963 for use by NASA for the Gemini program, the second step for NASA's plan to put a human on the Moon. Perth became famous when Neil Armstrong on this flight pronounced Perth as the "City of lights" Be photographed in a space suit or with an Alien. At the blowholes powerful ocean swells force water through sea caves and up out of narrow holes in the rocks, jets of water erupt into the air, sometimes up to a height of 20 metres, creating a spectacular sight along with calm coral-filled lagoons with fish and shells in abundance and a white sandy beach. Overnight Carnarvon
Royal Gala Tours 2019/20 Tour Program 1300 233 556 13
Day 8 Carnarvon – Geraldton (B/L/D)
Discover more wildflowers as we backtrack via Historic Chapman Valley where the discovery in 1848 of a rich lode of galena (lead ore) in the bed of the lower Murchison River sparked development of the Northampton Mineral Field and the establishment of Geraldton as a garrison and later a port. The first lead mine in Australia, the 'Geraldine Mine', opened in 1849. The FremantleChampion Bay Mining Company mined the field from 1870 to 1885, when falling prices made it uneconomical. Take a night tour of the HMAS Lookout. Overnight in Geraldton
Day 9 Geraldton –Cervantes (B/L/D)
Farewell to Geraldton stopping off to step back in time at Greenough historical settlement where the historical buildings are mostly built of local limestone and date to the second half of the 19th century. A remarkable feature of the Greenough Flats is its windswept trees, some of which are bent a full 90 degrees due to the prevailing coastal winds. The fertile land was once the home of the Yamatji people, who subsisted on fish and water fowl from the river mouth, shell-fish from the coast and game from the hills. They also cultivated ajeca, a yam-like plant on the river flats. The area was first explored by George Edward Grey in 1839 he named the area after Sir George Bellas Greenough, the president of the Royal Geographical Society in London. Grey claimed that the area could become "the granary of Western Australia". Take a botanical walk through Western Flora and discover wildflowers and the insect life through a microscope. Overnight in Cervantes.
Day 10 Cervantes – Home (B/L/D)
You cannot pass through Cervantes without a visit to the Pinnacles. The raw material for the limestone of the Pinnacles came from seashells in an earlier era that was rich in marine life. These shells were broken down into lime-rich sands that were blown inland to form high mobile dunes. It covers an area of 17,487 hectares and were formed 25,000 to 30,000 years ago after the Indian Oceans coastal winds eroded the surrounding sand, leaving the limestone pillars exposed to the elements. Lesueur National Park is home to over 900 plant species and many different orchids, such as pink enamel, purple enamel, cowslip, blue lady, white spider and donkey orchids. In spring several varieties of kangaroo paw are predominant. The exceptionally diverse low heath, called Kwongan by Aboriginal people, covers a large portion of the park. Creek lines and low areas have woodlands of wandoo, red gum and banksia. Birds and reptiles are abundant in the park. Ronda Tonkin started picking and drying wildflowers in 1975 on the 7000-hectare sheep and wheat farm. Today 1600 hectares of the farm are set aside specifically for flowers, drying and packing, and containers of dried flowers are sold to Japan, United States and Europe. The drying shed is full with row upon row of pink-and-white everlasting daisies and various varieties of banksias hanging head down in bunches. Indulge on your last day in a spot of shopping. Welcome Home
Fremantle, Rottnest, History & Penguins
Wednesday 20th November – Friday 22nd November 2019
3 Days, 2 Nights
Cost: Adults $1080 Seniors $1050 Single Supplement extra $200.
Includes: Accommodation, morning & afternoon tea, dinner, breakfast, entries BYO lunch one day
Day 1 Home – Fremantle (L/D)
Travel through unique Tuart forests along the John Forest Freeway and explore Perth's Elizabeth Quay, named in honour of Queen Elizabeth II during her Diamond Jubilee. In 1999 thousands of past school students signatures etched in copper plates and were collected as part of the millennium celebrations. Take a journey into Perth's ancient Aboriginal past, dreamtime stories and Noongar culture. The bridge forms part of the popular 'bridges' recreational route along the Swan River and provides a link between the island and Barrack Street Jetty. Offering spectacular views towards the river and back to the city the bridge is a popular photo point. Travel over to the Perth Zoo. Enjoy Lunch before taking a ride around the Zoo in the Zebra Cars. Step inside Fremantle Prison at night, do time and explore the history as a maximum security gaol from 1887 1991. Find out how a convict built prison transformed into a primary place of incarceration for men, women and children. Walk back in time through the main cell block, exercise yards and the gallows. Learn about the daily routine of prisoners and the realities of life on the inside.
Royal Gala Tours 2019/20 Tour Program 1300 233 556 14
Day 2 Rottnest (B/D) 
Rottnest was separated from the mainland around 7,000 years ago, when sea levels rose. Human artefacts have been found on the island dating back at least 30,000 years, and the island is called Wadjemup by the Noongar people. Dutch sailors landed there on several occasions during the 17th century. The island was named by Willlem de Vlamingh in 1696, who called it Rotte nest ("rats nest") after the quokka population. Enjoy a scenic tour of the island and take a train ride to the gunnery and the picturesque Oliver Hill before returning to the mainland. Overnight Fremantle. Day 3 Fri 22nd Fremantle – Penguins – Home B/L Depart for Rockingham, named after the sailing ship Rockingham, one of the three vessels that Thomas Peel had chartered to carry settlers to Western Australia. Arriving on the 14 May 1830 she was blown ashore and eventually abandoned after failed attempts to refloat her. She eventually broke up having sunk in shallow waters. Settlers supposedly camped near the wreck used the name "Rockingham Town" as their address. A five minute ferry ride across beautiful Shoalwater to Penguin Island. The star attraction is the little penguin, the smallest species in the world which will entertain you with their feeding antics. The island and Marine Park abounds with other wildlife including wild dolphins, sea lions, stingrays, pelicans, king skinks and over 50 species of sea birds. Welcome Home!
Please contact Royal Gala Tours for more details
Phone 1300 233 556