The South West offers many unique experiences found absolutely nowhere else in the world. Join us, at Royal Gala Tours and live the magic that surrounds you… and be in awe of the history that precedes you.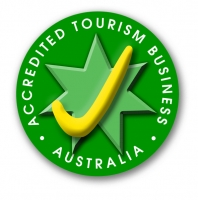 View our New Tours 2020/2021 Below
Click here to view our "Royal Gala Tours A4 Leaflets Bunbury Day Tours"
Royal Gala Tours, Western Australia, Day Tours of the South West and Extended Tours across the State – Call for a Brochure 1300 233 556 Bunbury Tours, Bunbury Day Tours, passengers pickups at; Bunbury Visitor Centre and various accommodations in and around Bunbury, All extended and day tours have pickup from Manjimup to Bunbury, Phone Royal Gala Tours for more Information
Use your Transwa Free Trip Voucher to travel to Bunbury to enjoy one of our Bunbury Day Tours Listed below, If you need assistance with your accommodation booking, please phone Royal Gala Tours 1300 233 556
BM02 Bunbury Margaret River Day Tour "Taste of Margaret River"
Every Tuesday and Saturday
Cost: $120
Departs Bunbury Visitor Centre at 8am includes Lunch
Travel to Busselton, view 1.8 km historical Jetty, All aboard the jetty train to view Underwater Observatory.
Our next stop is the Natural Olive Oil Soap Factory, Visit Silk Road see Silkworms
Lunch at the Margaret River Hotel, time to explore the shops, and on to Chocolate factory
 See magnificent coastline at Canal Rocks, View Yallingup before departing for Bunbury via Dunsborough
BA03 Bunbury Half Day Morning Tour
Every Wednesday Morning
Cost: $65
Combine this tour with the Bunbury Half Day Afternoon tour for a Cost of $120 Lunch not included
A visit Dolphin Discovery Centre, Australia's most ecologically aware dolphin experience
Take in the local history at St Mark's Picton Church, the second oldest church in WA
Dardanup Heritage Park has one of Australia's finest collections of heritage Items
BP04 Bunbury Half Day Afternoon Tour
Every Wednesday
Cost $65
Combine this tour with the Bunbury Half Day Morning tour for a Cost of $120 Lunch not included
Journey to view historic Upton House, Australind Church, Featured Wood Gallery Museum
Experience by gone days at King Cottage built in 1880, a glimpse of fashion and furniture
View over 60 varieties of Australian native birds, marsupials at the Big Swamp Wildlife Park
BC05 Bunbury Day Tour "A Little Bit of Country"
Every Thursday
Cost: $120
Join us as we enjoy the view BEYOND Bunbury, includes Morn/Afternoon Tea & Lunch
Enjoy the view and discover the beauty of the Wellington National Park and Weir
Relive the history with the Men of the Coal Mines in Collie
Travel east to the delightful Boyup Brook, where there is something for everyone.
Inspirational & art sculptures, big blokes' sheds-beetles & bugs…
Returning home via the scenic Preston Valley….
Bunbury Day Tour – Departs Bunbury Visitors Centre at 8am
BG06 Bunbury Scenic Day Tour "Bunbury Hinterland"
Every Friday
Cost $120
Join us as we visit the Greenbushes Discovery Centre with its new Interactive Displays
Travel the Golden Mile straight to the core of the Apple Industry
Top the summit of the Darling Scarp and view the open pit mine
Forest and Timber Mine Interactive Display – Greenbushes Discovery Centre
Experience the MAGIC of Bridgetown and Balingup, enjoy unique specialty shops & galleries
Discover the hidden delights of Brookhampton
Surprise the whimsical inhabitants of the Ferguson Valley
Lunch, morning and afternoon tea provided
Bunbury Day Tour – Departs Bunbury Visitors Centre at 8am
July 2021
Day Tours
Casino, Ikea Optus Stadium Tour
Monday 19th July 2021
Cost: $45 per person
Includes: Transport from Manjimup – Bridgetown – Balingup – Donnybrook – Boyanup – Bunbury -Eaton 
Enjoy a day at the Casino, take the shuttle bus from the casino to the train station and travel into Perth, let your furnishing imagination run wild at IKEA, or meet up with friends. Do a Optus Stadium Tour Cost $70 Seniors $65
Next Casino, IKEA, Optus Stadium Tour following the above date is;  Monday 12th July, (Has been Cancelled due to Covid  Monday 9th August, Monday 6th September, Monday 4th October, Monday 8th November and Monday 13th December 2021
Perth Museum & Art Gallery
Thursday 22nd July 2021
Cost: $90 per person
Includes: Transport and entry ticket  Buy your own Lunch
Ancient Greeks—Athletes, Warriors & Heroes and many more displays.
Christmas in July Quindanning
Friday 30th July 2021
Cost: $105 per person
Includes: Transport, Morning & Afternoon Tea and 3 Course Lunch.
Quindanning Hotel for a delicious 3 course Lunch. Also enjoy visiting the Williams Woolshed and the Collie Railway Museum.
Dowerin Field Day
Friday 30th July 2021
Cost: $70 per person
Includes: Transport, morning  & afternoon tea 
Dowerin Field Day is one of the biggest annual machinery events in Western Australia. Displays include wine, small goods, tools, cars, bob cats, tractors, trucks and sheep shearing displays. All the fun at the fair and something for everyone.
EXTENDED TOUR  2021
Mid West Wildflower Explorer Extended
Friday 30th July 2021
Cost: $3200 per person Seniors $3150 
Optional Houtman Abrolhos Islands, Flight $325
Includes: Accommodation, morning & afternoon tea, lunch & entries. (Buy Your Own Lunch on 1 day)
Day 1 Friday 27th August, Home –Dalwallinu  (L/D) 
Heading north to Bindoon the gateway to the wildflowers. George Fletcher Moore opened up the area in 1941 and it is aboriginal for "Place where the wild yams grow". With a local guide we will discover the beauty of Blackboy Ridge and the many species of wildflowers growing in the area. Take time to appreciate the beautiful collection of Art Work in the New Norcia Museum. Overnight at Dalwallinu                       
Day 2 Saturday 28th August, Dalwallinu  – Beacon  (B/L/D) 
Travel via Pithara to Petrudor Rocks have long been a popular destination as the granite rock formations collect fresh water into rock-pools during times of rain. The area is a pleasant natural reserve and features a plethora of natural flora and fauna , A visit Beacon and wildflowers of the area including Billiburning Rock and take in the Wildflowers as we return to Dalwallinu Overnight at Dalwallinu
Day 3 Sunday 29th August, Dalwallinu  – Geraldton  (B/L/D) 
Dalwallinu and Wubin are sheep and wheat farming towns in our Wheatbelt region. Perenjori on the wildflower trail derives its name from the Aboriginal word "perangery", meaning water hole. Morawa is known as the Heart of the Wildflowers for a very good reason as it is one of the most prolific areas for native flowering plants. Many species of flowers are unique to this district along with carpets of everlastings; the most unique and distinctive is the Wreath Flower (Leschenaultia macrantha). Wildflowers of all varieties are in abundance with carpets of pink, gold, cream and white everlastings transforming the usually sparse understorey of wattle scrub during the wildflower season. Travel via Mullewa to Pindar to view the wreath flowers, Overnight Geraldton
Day 4 Monday 30th August, Geraldton  (B/D) 
For land lovers explore the Museum, rich heritage of the land, sea and people of the Mid West region. The St Francis Xavier Cathedral. HMAS Sydney Memorial. FREE time in Geraldton BYO Lunch. For those Adventurers: Take an optional 2.5 hour flight ($325) to the Houtman Abrolhos, a chain of 122 islands, and associated coral reefs. you will be landing for morning tea before boarding your scenic flight back which will pass over the wreck of the Batavia, famous for its mutiny after a shipwreck in 1629 and a birds eye view of the city of Geraldton. Your pilot will point out other venues of interest. Overnight in Geraldton
Day 5 Tuesday 31st August, Geraldton – Carnarvon (B/L/D) 
Depart via historic Northampton and view wildflowers at Yerina Springs Road on to Port Gregory to view Pink Lake. Kalbarri National Park is a photographer's delight at the Skywalk lookout overlooking Murchison River, Travel north via the Overlander and stop for afternoon tea. Journey to Carnarvon, overnight Carnarvon.
Day 6 Wednesday 1st September, Carnarvon (B/L/D) 
Take a guided tour of the banana industry. Go out to the Jetty Precinct. The Carnarvon Tracking Station was, built in 1963 for use by NASA for the Gemini program, the second step for NASA's plan to put a human on the Moon. At the blowholes powerful ocean swells force water through sea caves and up out of narrow holes in the rocks, jets of water erupt into the air, sometimes up to a height of 20 metres, creating a spectacular sight along with calm coral-filled lagoons with fish and shells in abundance and a white sandy beach. Overnight Carnarvon
Day 7 Thursday 2nd September, Carnarvon Geraldton (B/L/D) 
Discover more wildflowers as we backtrack via Historic Chapman Valley where the discovery in 1848 of a rich lode of galena (lead ore) in the bed of the lower Murchison River sparked development of the Northampton Mineral Field and the establishment of Geraldton as a garrison and later a port. The first lead mine in Australia, the 'Geraldine Mine', opened in 1849. The Fremantle Champion Bay Mining Company mined the field from 1870 to 1885, when falling prices made it uneconomical. Take a night tour of the HMAS Lookout. Overnight in Geraldton
Day 8 Friday 3rd September, Geraldton Cervantes (B/L/D) 
Departing Geraldton we make our way through to Greenough. See the leaning trees forced to bend due to extreme winds. Western Flora, north of Eneabba, is a gardener's delight during the wildflower season when more than 300 varieties of stunning flowering plants can be viewed on the property and more than 2000 varieties within 40 km of the park.  Lesueur National Park has a variety of "wildflowers which come in diverse shapes, sizes, and colours: red, orange, pink, yellow, purple, green, and white. Lesueur National Park covers 26,987 hectares. More than 800 plant species have been identified, making it one of the richest sites for plant species in the world. Nine of these are found nowhere else in the world while 81 are at their most northern or southern limits, providing unique plant communities. Overnight Cervantes
Day 9 Saturday 4rd September, Cervantes to Home (B/L) 
The Pinnacles Desert covers an area of 190 hectares and contains thousands of limestone Pinnacles, some up to 5 meters high. The constantly shifting sand dunes creates an eerie landscape of ever changing moods often viewed at its best at dawn or sunset when the shadows create remarkable patterns and shapes that ripple over the sands. The lobster processing factory offers the complete lobster experience from lobster pot to cooking pot and provides a close up encounter with the most valued single species fishery in Australia; the Western Rock Lobster. Watch how they are brought in from the ocean processed in the factory and packaged up to be sent Live to destinations all over the world. Purchase your own fresh seafood box from the factory. We visit the Gravity Discovery Centre at Gingin  for lunch and a tour. We then make our way home via Perth.
Please contact Royal Gala Tours for more details
PHONE
1300 233 556
Email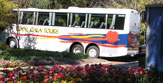 Tour 1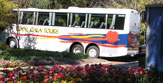 Tour 1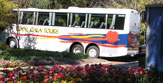 Tour 1